Creative Carbon Scotland
Challenge: How do we address the global issue of environmental sustainability?
Solution: Initiate the creation of Creative Carbon Scotland: a Scotland-wide organisation that helps the arts sector to reduce its environmental impact.
Project Outline:
The cultural sector, like all sectors, must adapt to the evolving risks from climate change, and the wider social, environmental, economic and legal effects of our changing surrounds. There is great potential within the sector to affect public and organisation behavioural change through the unique placement of the arts in society: both through the content and production of the work that they make.
In 2011, Festivals Edinburgh helped to found Creative Carbon Scotland (CCS), in conjunction with the Federation of Scottish Theatre and the Scottish Contemporary Art Network.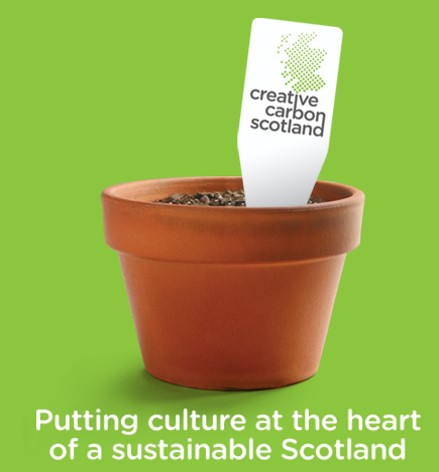 The mission of CCS is to:
Engage arts organisations and stakeholders in promoting environmental sustainability;
Provide support for arts organisations to be at the forefront of shaping an environmentally sustainable Scotland;
Support arts organisations, artists and audiences to be as environmentally sustainable as possible.
In our support of CCS we are helping to lead the sustainable development of the cultural sector, and encourage continual innovation of the Edinburgh Festivals, and all Scottish arts organisations, when affecting and promoting environmental sustainability.
Results:
In its first year, Creative Carbon Scotland supported 30 arts organisations in their efforts to affect their environmental impact. This has now grown to include over 150 arts across Scotland (from the Borders to Shetland!), with CCS offering training in carbon reduction methods and reporting, organising artistic events and opportunities relating to sustainability, and developing a collection of illustrative guides and case studies for those greening their practice. This will not only aid in the adaptation of these individual organisations, but of the Scottish cultural sector, and the environmental efforts of Scotland as a whole.
Since the creation of CCS, the prominence and importance of greening the arts has increased. Major bodies like Creative Scotland now requiring arts organisations to discuss how they are addressing sustainability concerns, and to measure their environmental impact – reflecting the increasing profile and demand for sustainability consideration in the sector!
Creative Carbon Scotland continues works closely with all of our festivals to grow the long-term sustainability of their work, and particularly in how they engage with artists and audiences when addressing environmental issues.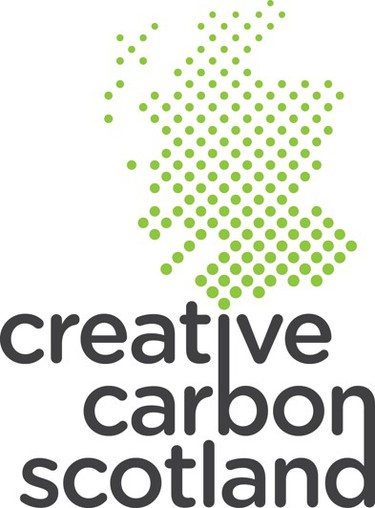 You can find out more about this work, and some of our achievements to date, on our website at Creative Carbon Scotland.