Solo holidays in Scotland: tips for solo travel to Edinburgh Festivals
Solo holidays in Scotland: 10 tips for solo travel to Edinburgh Festivals
Festivals expert Dan James shares his top tips for solo travel to the Edinburgh Festivals.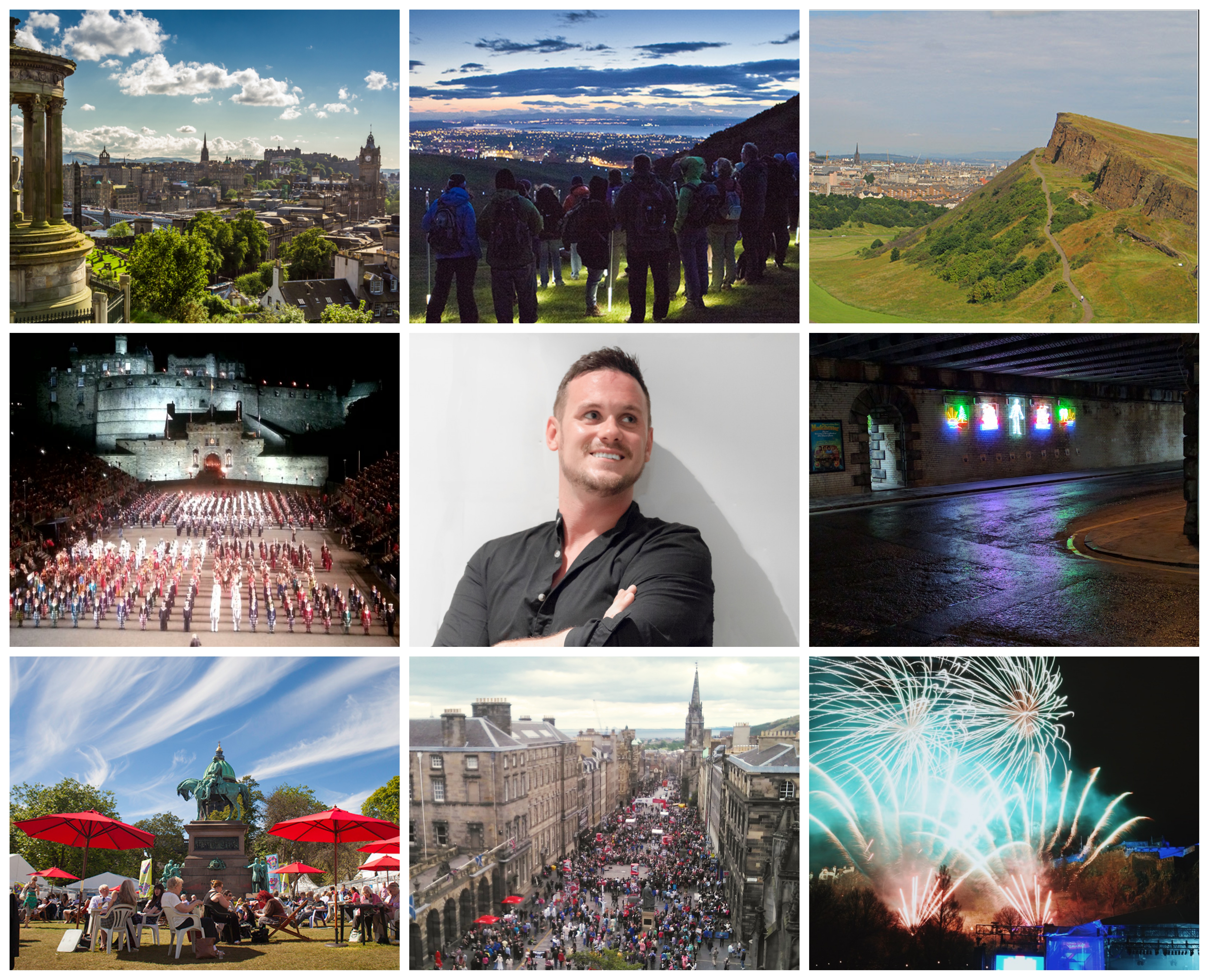 Whether you are an experienced solo traveller who has gallivanted around the world, or a first-timer seeking solo trip ideas, Edinburgh is a destination I've returned to, happily alone, many a time.
Holidays in Scotland are a great idea for so many reasons. The awe-inspiring and rugged landscapes, the welcoming locals always happy to help, the countless pubs where conversations are struck up, and a capital city absolutely brimming with culture.
Some travellers may prefer solitude, but if you are seeking a chance to make new friends from around the globe, and enjoy a world-class city break, then a unaccpmpanied trip to Edinburgh Festivals is the perfect ticket. How many other places can boast that they bring together hundreds of thousands of people each year, all looking to laugh, learn, and be entertained?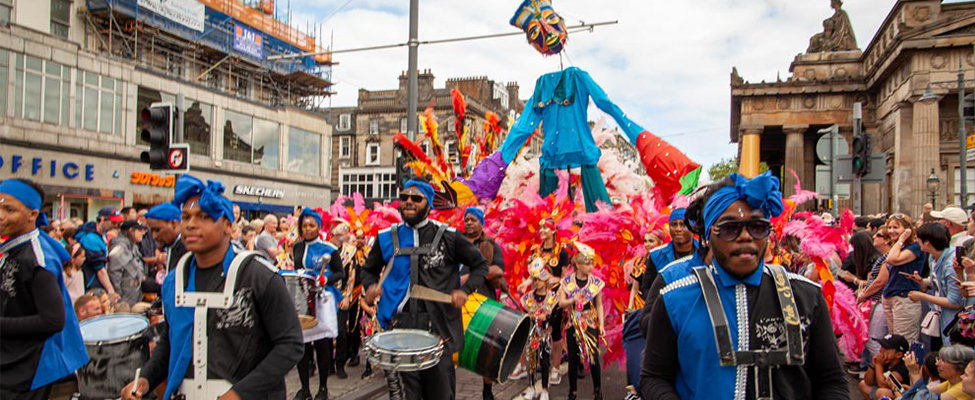 Why visit Edinburgh as a solo traveller?
I think it's fair to say that solo holidays in Scotland are a great idea and many of these reasons cover the whole nation. Edinburgh in particular though is an ideal destination to travel to alone.
1. Countless cultural activities and things to do
Edinburgh is a city with an abundance of art galleries, museums, theatres, and concerts, and that is especially true during one of the eleven festivals that take place in the city
One of the downsides of flying solo for many is the downtime; the hours that can't be filled. Luckily, unaccopmapnied travel in Edinburgh can be an around the clock flurry of activities should you wish. Late-night openings of museums and galleries are common during festivals such as the Edinburgh Art Festival and the Edinburgh Science Festival. The likes of the Film Festival or the International Festival ensure concerts and movies go on into the wee hours.
The bottom line is, no matter the time of day, you'll likely find an event or activity to pack out your trip to Edinburgh.
2. Well connected and plenty of accommodation
Safety is rightly a concern for many travellers, and visitors should always exercise caution, but it's great to know that Edinburgh's extensive network of trams, trains, buses and taxi services make getting around the city, or home after a late-night event, pretty easy. It's a reasonably compact city too, so walking around on foot or cycling is also possible.
While a lot of people might assume solo holidays in Scotland would break the bank, there are also ways to save money on accommodation.
Edinburgh is home to multiple hostels, ranging from large dorms to sleeping pods and private rooms. The benefit of this is the communal spaces, and many tours are put on by accommodation providers, which will help you meet fellow travellers.
During some of the festivals which occur in holidays, student halls also turn into accommodation, providing excellent value private rooms for rent. Edinburgh Festivals Camping is also a popular option, while staying with locals in spare rooms can bring you closer to people with which to share a show or event with.
3. Scotland's friendly welcome
It's no secret that Scottish folk are some of the most friendly and welcoming in the world, so expect plenty of smiles during your trip to Edinburgh.
Whether you are looking for directions, or show recommendations at the Fringe, strike up a conversation in a cafe or a bar, and we're sure you can rely on the friendly folk of Edinburgh to return the chatter.
4. Plenty of local Scottish tour companies
For those who want to make their Scotland holiday more than the Festival City, there are plenty of passionate and reputable local tour companies based in Edinburgh.
From day trips to Loch Ness to week-long escapes across the Highlands and Islands, your perfect trip can begin in Edinburgh. If you are planning on exploring further afield as well as visiting one of Edinburgh's Festivals, why not start with your tour and the chance of making friends to explore Edinburgh with on your return.
5. Lots of other travellers to share memories with
A diverse, inclusive and welcoming nature is at the heart of Scotland, and this is especially celebrated during the Edinburgh Festivals when visitors from around the world make the city even more international.
With many visitors flocking to Scotland over the eleven festivals, you'll be sure to have plenty of other travellers to meet and hang out with. While booking into a hostel might make it easier to connect, there are countless ways to make new friends at the Edinburgh Festivals, check out our top tips below…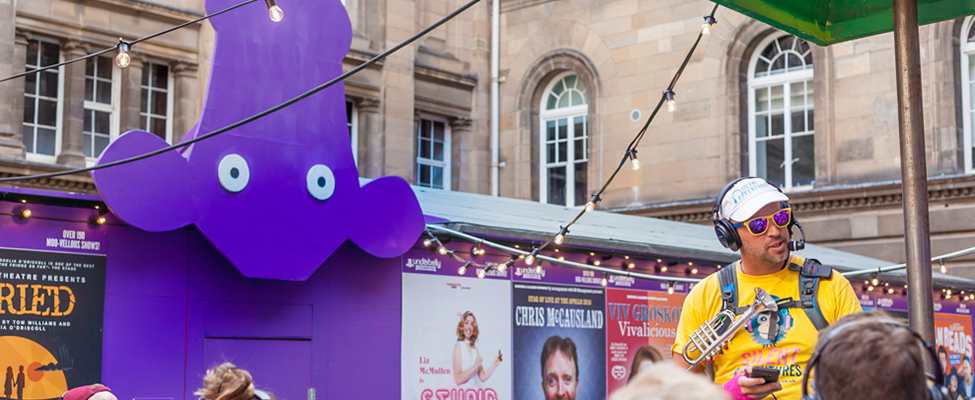 Solo travel tips for Edinburgh Festivals
So now we have you intrigued by a holiday to Scotland, here are some handy tips for solo travellers to Edinburgh, specifically during one of the eleven incredible festivals!
1. Book accommodation with common areas
This is a staple solo travel 101, but it becomes even more important at a Festival.
While many travellers find it easy to enjoy a city break, I personally find specific types of trips harder to enjoy alone. Whether you are attending a gig, seeing stand-up, or taking part in a Science Workshop, these are all experiences best shared.
You might opt to stay in a hostel during your trip to Edinburgh, whether it's a dorm or private room, or you might pick an AirBnB or Student Accommodation; either way, a common room full of fellow travellers will be a great way to find folk to enjoy the festivities with together.
2. Join a tour
From bar crawls to literary book tours, ghost walks or Harry Potter themed trips; Edinburgh offers up countless short tours, many of which with a particular focus which means you not only get to explore the city, but you'll likely meet a fellow Potterhead or literary-lover who you can share a show, event, or experience with during your visit.
3. Connect with locals before arrival
For those who like to forward plan their trips, you'll find plenty of Facebook groups and the like for each Festival. The Love Edinburgh Festival City group is an ideal place to keep up to date with what is happening, and potentially connect with the locals before arriving.
4. Enjoy the street food scene and gardens
For a lot of solo travellers to Scotland, and the world, sitting down at a table for one to eat can be the hardest part of the day, and this can become especially true during the busy festival months where queues might extend out the doors.
Luckily, the fantastic street food scene in Edinburgh blossoms during the festivals, providing an ideal way for unaccompanied travellers to eat delicious, and even healthy meals, without a formal setting. Add to this the buzzing beer gardens with countless visitors that are usually centred around the food stalls, and chances are you'll find some chat to share over that yummy meal.
5. Embrace the unknown
There are not many places in the world where passionate people are brought together for a specific reason, but in Edinburgh, that happens for eleven different reasons a year. For travellers heading to Edinburgh, you'll know many of the other people attending the Festivals are visitors too, so it might be the perfect chance to embrace trying new things!
Want to do a silent disco at the Edinburgh Fringe? How about dance in Princes Street Gardens at the Carnival? Perhaps you want to try your hand at Storytelling? The Edinburgh Festivals are creative, welcoming and safe spaces, and with everyone else on the same wavelength, you really can embrace the unknown, even if you are on a solo holiday.
6. Chit chat with flyering staff and festival volunteers
If you are happy flying solo but want some inside knowledge or just a bit of chit chat, the Festival City Volunteers team can be spotted around town in their orange t-shirts and will always be glad to answer any questions. Likewise, the flyering staff from various shows and events are often happy for a chat, and to point you in the right direction of exhibits and activities they have heard good things about.
7. Visit all the incredible Edinburgh Attractions
If you are a traveller that likes to keep busy, then Edinburgh is the perfect city. From whisky tasting to the impressive National Gallery, there are so many things to pack your day with in Edinburgh that you don't need to worry about getting bored as you travel solo in Scotland.
8. Plan your visit around what you want company for
If you are coming to one of the Edinburgh Festivals alone, and know there's an event you would prefer company for, try to get into the city a couple of days ahead so you'll have a chance to make some new friends, perhaps at your hostel, and then share the experience with them.
9. Sign up for a Festival workshop
At many of the Festivals, there are workshops and interactive experiences which provide the perfect chance to connect with similar-minded travellers and share your visit with. The Storytelling and Science Festivals, in particular, have a range of workshops to enjoy.
10. Go with the flow
As with any visitor to the Edinburgh Festivals, I always suggest leaving a degree of chance to your itinerary as you never know what will happen, or who you meet. If you bump into an epic group of locals at one of the Fringe venues who invite you to a show, or some fellow solo travellers who are heading to a pre-Hogmanay party, it will be great to be able to join your new friends. I even met a group at the Fringe last year who invited me to Greece after the festivals ended, which took going with the flow to a whole new level!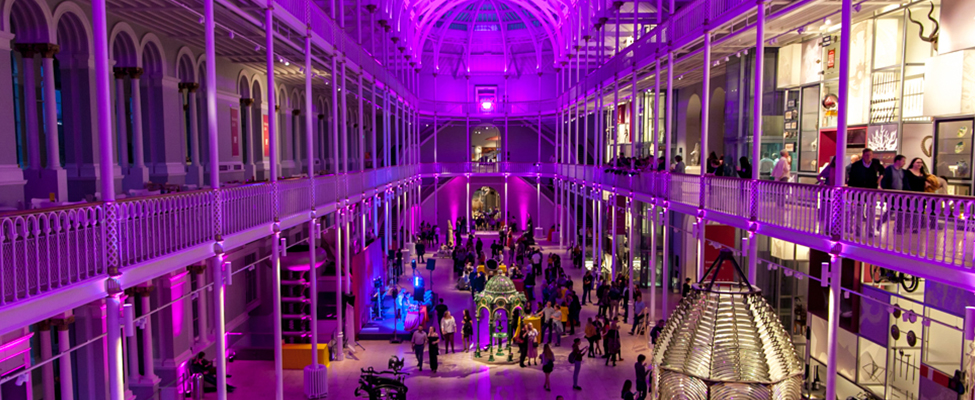 Specific solo travel tips for each Edinburgh Festival
Edinburgh Science Festival - The workshops at the Edinburgh Science Festival provide the ideal way for travellers to get hands-on and interactive and find new friends who share similar areas of interest or expertise.
Edinburgh Film Festival - Shhhh! It's the golden rule of the Silver Screen, so flying solo to a Film Festival is actually quite a doddle, though we are sure with new screenings and premieres on, you'll find someone in the audience to exchange review notes with.
Edinburgh Jazz and Blues Festival - For travellers looking to soak up the city atmosphere in Summer, consider visiting during July for the Jazz & Blues Festival, where costs are generally cheaper than in August, and you can enjoy the free events of Mardi Gras and Carnival, outside parties during the daylight.
Edinburgh Art Festival - Solo travellers can head off on a treasure hunt during the Edinburgh Art Festival, as venues across Edinburgh are transformed into gallery spaces. Look for hosted events with welcome drinks or interactive elements like cooking pizza in the clay oven at Johnston Terrace Wildlife Garden, as these provide natural ways to strike up a conversation and make new pals.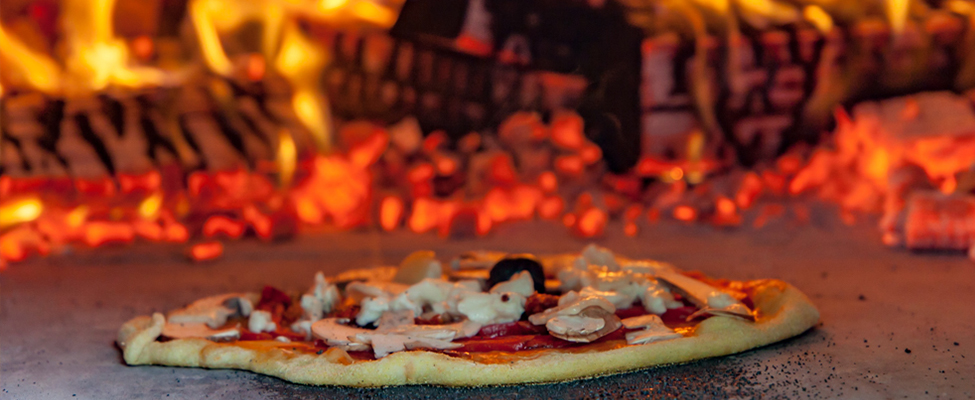 Edinburgh International Festival - The Edinburgh International Festival provides a curated programme of theatre, dance and performance, making it ideal for those who want to lose themselves in the arts. If participatory discussions are more your thing, check out the programme in advance for discussion
Edinburgh Festival Fringe - The Fringe can conjure up ideas of audience participation, which might not be as much fun without friends to share the moment with. As a solo traveller, I try to avoid the front row (following an awkward onstage incident!). That said, the many pop up spaces set up for the Festival and the fun atmosphere provide the perfect chance to find companions to attend a show with.
Edinburgh International Book Festival - For many solo travellers, a good book is essential on the packing list, so welcome to the perfect place to stock up on great reads. The Book Festival garden is the ideal place to get lost in the pages, and therefore no company is needed. If your favourite author is in town, joining the signing queue and strike up a conversation, you already know you have something in common!
The Edinburgh Royal Military Tattoo - There's not really a solo travel tip specific tip for the Edinburgh Royal Military Tattoo except don't be put off going! The bonus of travelling alone is that you are more likely to grab a last-minute ticket as you'll be looking for one, not multiples.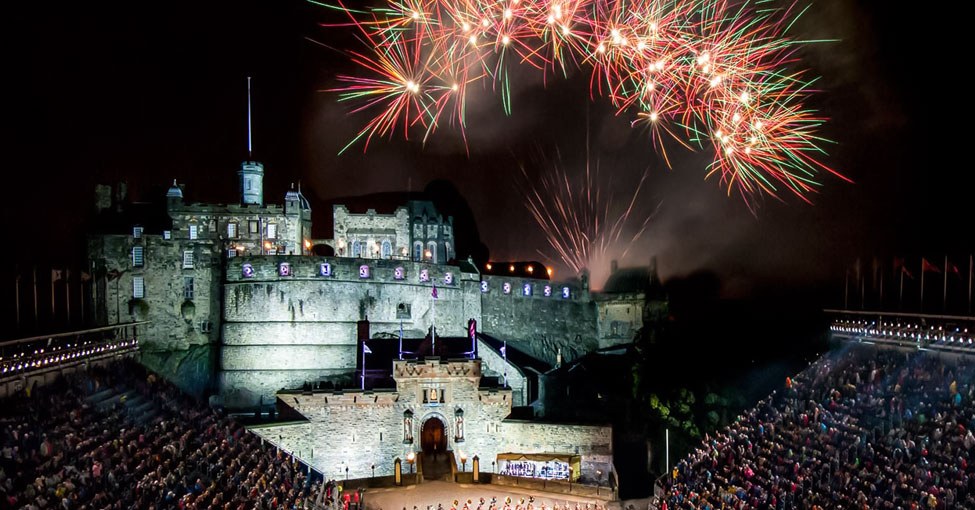 Scottish International Storytelling Festival - There's plenty of Ghost Tours, walks and workshops around Edinburgh during this festival, and thanks to the city's history, and being so close to Halloween, it's a smart way for travellers to Edinburgh to meet a new group.
Edinburgh's Hogmanay - The Scottish New Year celebrations will literally have you holding hands with whoever is nearby for a rousing rendition of Auld Lang Syne, so you'll be sure to have someone to talk to! In all seriousness though, Hogmanay is a festival best celebrated with company, so try to arrive into Edinburgh a day or two early if possible and start networking in your hostel to find fellow solo travellers to ring in the new year with.
If you still have questions about travel to Edinburgh Festivals, join our Festivals Edinburgh Facebook group to meet the locals and visitors who make this city so unique, and ask any solo trip questions you may have!
@danflyingsolo