Your Most Googled Questions about the Edinburgh Festivals Answered
What exactly are the Edinburgh Festivals and how many are there? Here's the answers to some of your most Googled questions about the Edinburgh Festivals...
What are the Edinburgh festivals?
Edinburgh become known for its festivals since the establishment of the Edinburgh International Festival in 1947, born out of global conflict as a platform to celebrate art and culture and bring nations together once again. The term "Edinburgh Festival" is commonly used, but there is no single festival; the various festivals take place throughout the year and are put on by separate organisations. Summer is the most famous time with 7 festivals in 3 months, as Edinburgh becomes an explosion of colour and music, events, performances, comedy, exhibitions, dance, street performers, delicious food and lots more.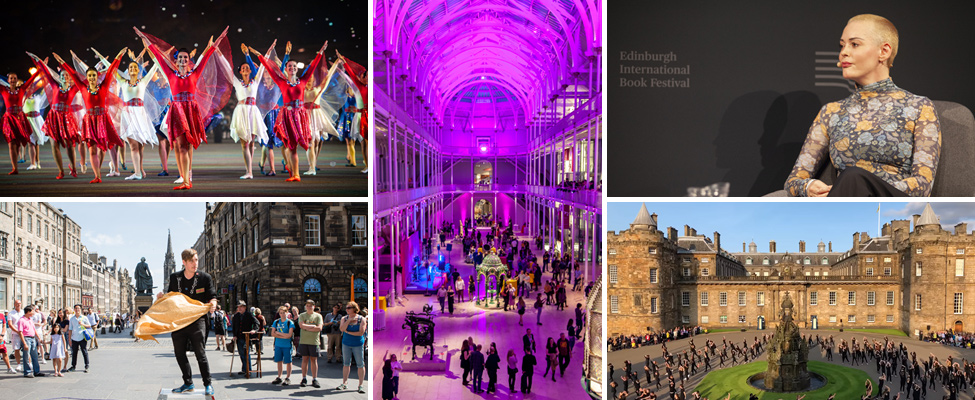 How many Edinburgh festivals are there?
Edinburgh has 11 major festivals which take place all year round. The festivals are:
Edinburgh Science Festival
Edinburgh International Children's Festival
Edinburgh International Film Festival
Edinburgh Jazz and Blues Festival
Edinburgh Art Festival
Edinburgh International Festival
The Royal Edinburgh Military Tattoo
Edinburgh Festival Fringe
Edinburgh International Book Festival
Edinburgh International Storytelling Festival
Edinburgh's Hogmanay

What's on at the Edinburgh Festivals?

The festivals inhabit every corner of the historic city - from grand concert halls to private Georgian gardens and from residents' living rooms to the Castle Esplanade, the city is in every way the Festivals' stage. Between them the festivals celebrate just about every conceivable art form, there's dance, circus, exhibitions, children's shows, cabaret, art, theatre, culture, books, fireworks, science experiments and military bands. Events range from opera to talks from famous authors to fire-eating acrobats! Explore the individual festival programmes here.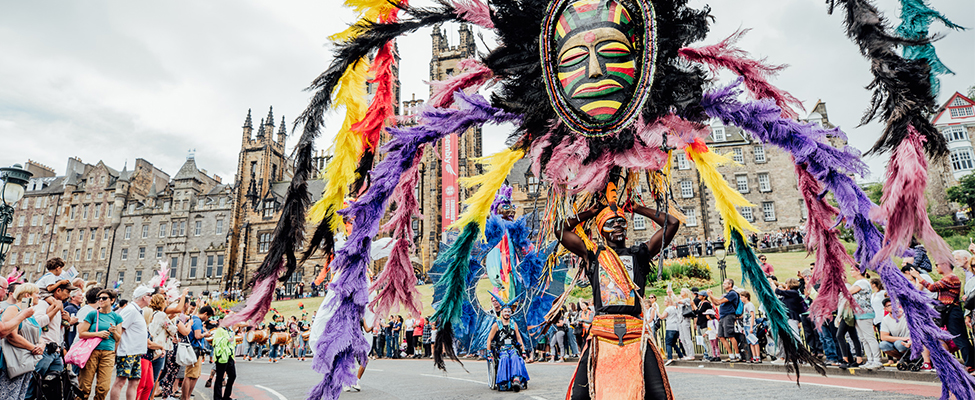 What's free at the Edinburgh Festivals?
Many of the festivals offer free events, including: Edinburgh Jazz Festival and Blues Festival's huge carnival parade and mardi gras, the International Festival's free opening events which have included spectacular large scale animations projected onto buildings and for 2019 an open air orchestral concert at a local football stadium, at the Fringe there are hundreds of free shows throughout August (to remember to carry change for tips!), free exhibitions and events from the Art Festival including new artwork installed around the city, the Children's Festival free Family Day, the Book Festival's nightly Unbound series, Edinburgh Hogmanay's enchanting torchlight procession plus many more!

What dates are the Edinburgh Festivals?

The Festival City's summer festivals include, International Children's Festival, Edinburgh International Film Festival, Jazz and Blues Festival, Art Festival, International Festival, The Royal Edinburgh Military Tattoo, Festival Fringe and International Book Festival. In the Autumn and Winter months the city hosts Edinburgh Science Festival, International Storytelling Festival and Edinburgh's Hogmanay. Click here to see the festival's dates.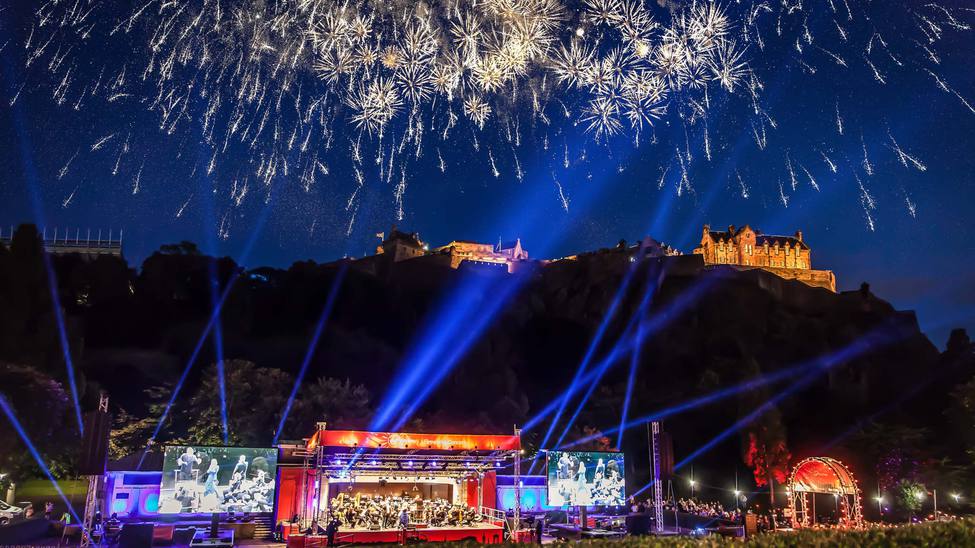 It's no wonder Edinburgh is known as the world's leading festival city!