Internationalism at the heart of the Festivals
When the first Edinburgh International Festival was originally conceived in the aftermath of World War Two, they were seen as a way to bring people and nations together after conflict and to celebrate internationalism. Over 70 years later, and in an increasingly globalised an ever-more volatile world, this mission remains as strong as ever at the heart of the Edinburgh Festivals.
The global nature of Edinburgh's festivals makes them a great platform for participants from all over the world who can bring their work to international audiences, peer networks and industry experts, and gain first-hand insight into what is happening around the globe.
For audiences, a gateway is opened to a world of work that they may never otherwise see - and research shows that a sense of discovery is the thing most valued by festival-goers.
Strong relationships
Every year artists, performers, writers and filmmakers from all corners of the world arrive in Edinburgh and make the city their home. Plenty of festivals boast country-specific strands: the Film festival selects a 'country focus' each year to inform its programming, and have celebrated work from Poland, Canada and Finland at recent festivals.
Some countries themselves set their sights on Edinburgh as a way to showcase their country's talents and productions. In 2014, for example, the 'New Zealand at Edinburgh' programme saw 200 New Zealand artists display their work across seven of the city's festivals.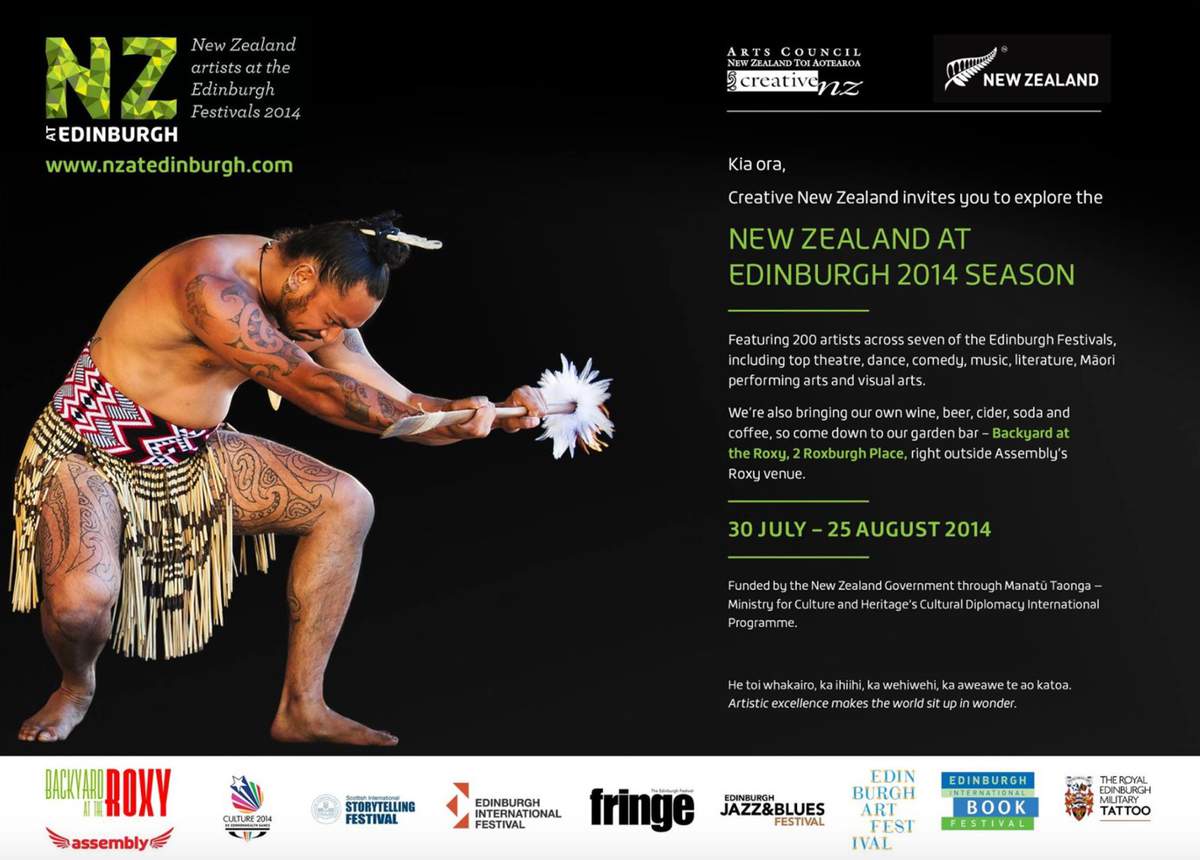 Edinburgh's buildings are also put to good use throughout the festivals, with international acts adopting temporary homes for the duration of their stay. Since 2016, King's Hall in the city's south side has become CanadaHub every August, showcasing the best in Canadian contemporary performance.
Moving Moments
The international nature of Edinburgh's festivals also makes them the perfect backdrop for some truly memorable moments.
In 1947, the Vienna Philharmonic Orchestra were reunited with Bruno Walter, their Jewish pre-war conductor, for a moving performance that had perhaps seemed impossible during the war years.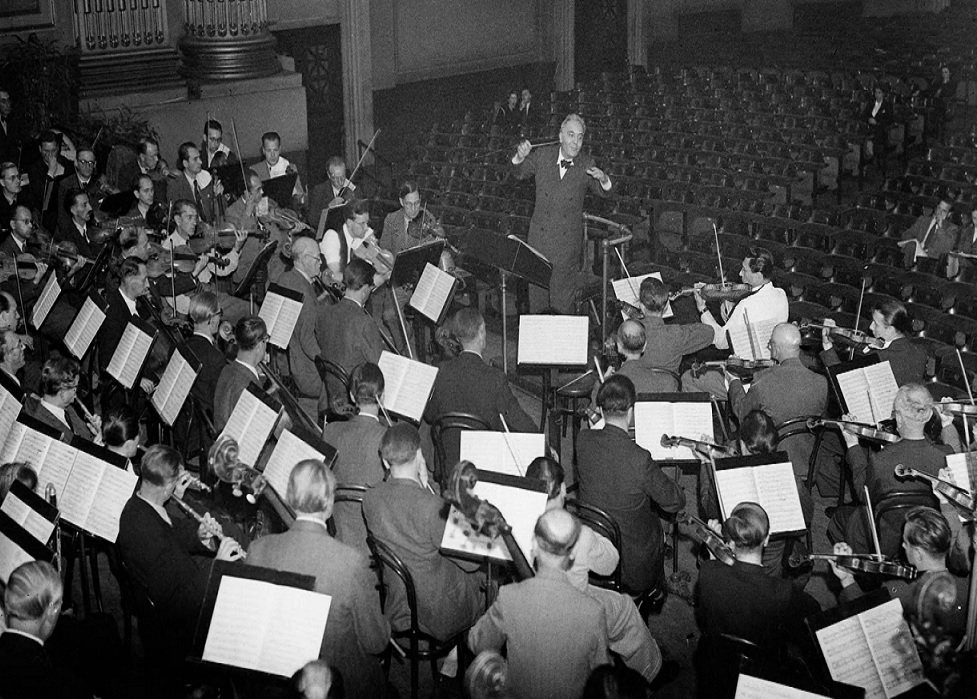 Just a few years later in 1952, the third Royal Edinburgh Military Tattoo welcomed its first overseas regiment band, the Royal Netherlands Grenadiers, beginning a long tradition of international collaboration in which 46 countries have since taken part.
The unique nature of the festivals has also nurtured some cross-country collaborations that had never been seen before or since.
At a meeting ahead of the first Edinbugrh International Book festival, Andr Deutsch, born in Hungary but a grand old man of British publishing, stood up and declared: "I am not going to give you any money, but I will give you John Updike." Updike's presence gave the first festival a huge lift and he was joined by Anthony Burgess, with founder Jenny Brown recalling the two men meeting at the Roxburghe Hotel, with Burgess offering his hand: "Updike? Burgess. We have corresponded."

And in 1989, at the inaugural Edinburgh International Science Festival, the world's first ever female cosmonaut, Russian Valentina Tereshkova, opened the festival with tales that went beyond even the international.
Marking Moments
As global relationships have changed and evolved, the Festivals have remained firm supporters of international collaboration and champions of worldwide progress, never shying away from moments of political significance.
Hogmanay celebrations in 2018/19 included 25 love letters to Europe from Scottish writers, projected onto buildings around Edinburgh as the UK's withdrawal from the European Union edged closer.
Other significant dates have been recognised at the festivals too: the 2017 Royal Edinburgh Military Tattoo marked the foundation of India as an independent nation as part of the UK-India Year of Culture and a wider programme of festival events titled India @ Edinburgh.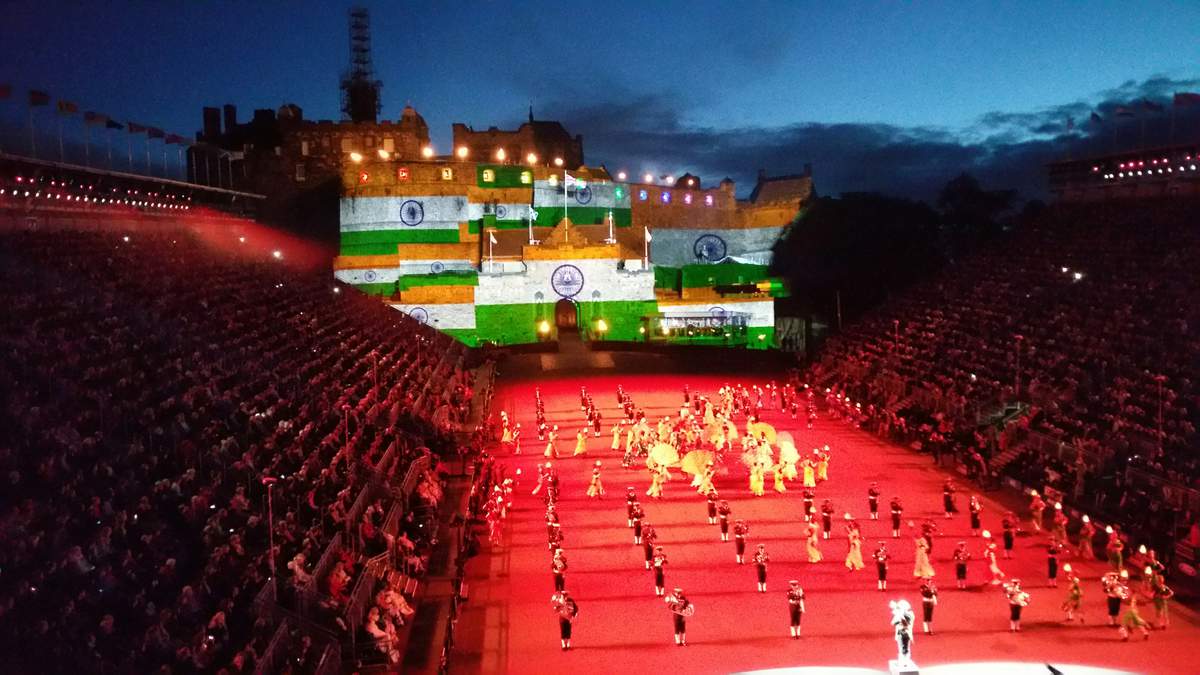 And the Fringe's CanadaHub was born in 2016 as part of work to build the relationship between Scotland and Canada as the latter marked its 150th anniversary as an independent country.
Strengthening culture
As well as collaboration, inspiration and discovery, the festivals have also been cited internationally as key to the strengthening of culture, performance and particular art forms in other parts of the world.
Australian circus act Freefall spoke recently of getting their big break at the Edinburgh Festival Fringe, when international theatre agent Wolfgang Hoffman offered them representation after witnessing their performance. Originally the group had viewed Edinburgh as a place to grow and develop, marking it out as an important training ground for international talent.
It's not just performers for whom Edinburgh holds a special meaning. Over the years, a range of summits and conferences have been developed which place Edinburgh firmly at the heart of global culture.
These range from the he Edinburgh International Culture Summit which brings together policy-makers from around the world to tthe biennial Fringe World Congress, inaugurated in Edinburgh 2012 as the inspiration for the more than 200 Fringe Festivals.now in existence around the world
Another key gathering was the Edinburgh World Writers' Conference which began in August 2012 at the Edinburgh International Book Festival and brought 50 world renowned writers together with members of the public to discuss the five topics that almost brought writers to blows during the infamous Writers' Conference of 1962.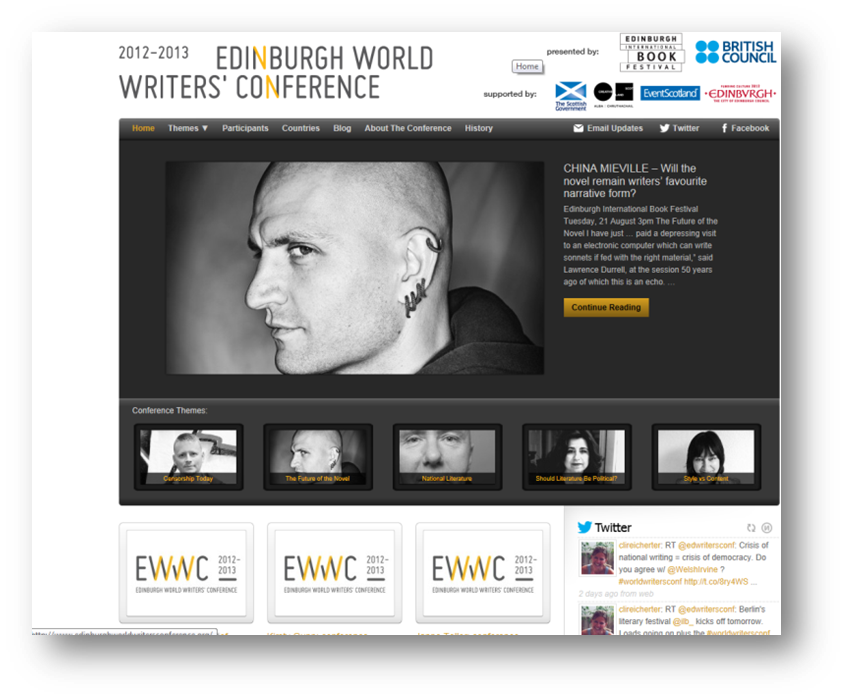 Such examples skim the surface of the deep international waters of the Edinburgh Festivals. They continue to play a key role in celebrating international collaboration, strengthening art and culture worldwide, and sustaining Edinburgh's place as a truly global city.