Discover Edinburgh's Festivals for Families
VIDEO

If you're thinking of joining us with your family for one (or more) of the Festivals in Edinburgh, there's a whole host on offer for young visitors, from creating scientific experiments to meeting their favourite authors!
Spectacular shows and street performers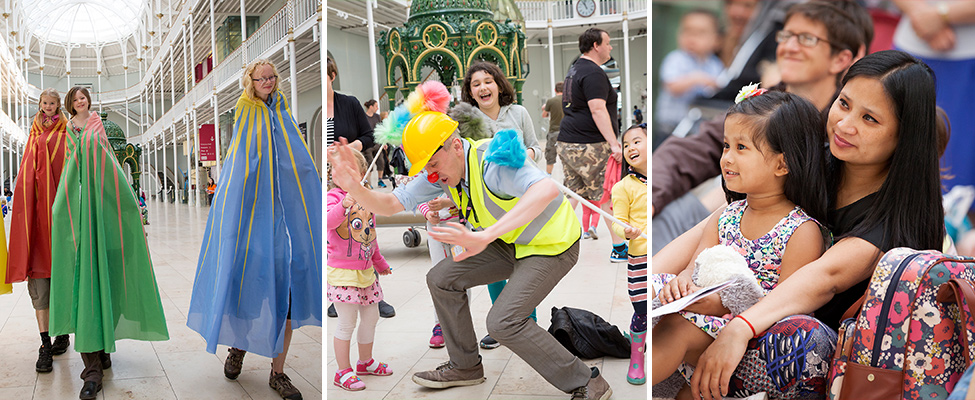 The Edinburgh International Children's Festival is the festival devoted to theatre specially created for children and young people from the age of zero to teenagers. Each May this celebration brings together incredible Scottish companies with performers from around the world – previous festivals have featured visitors from South Africa, Norway and Germany!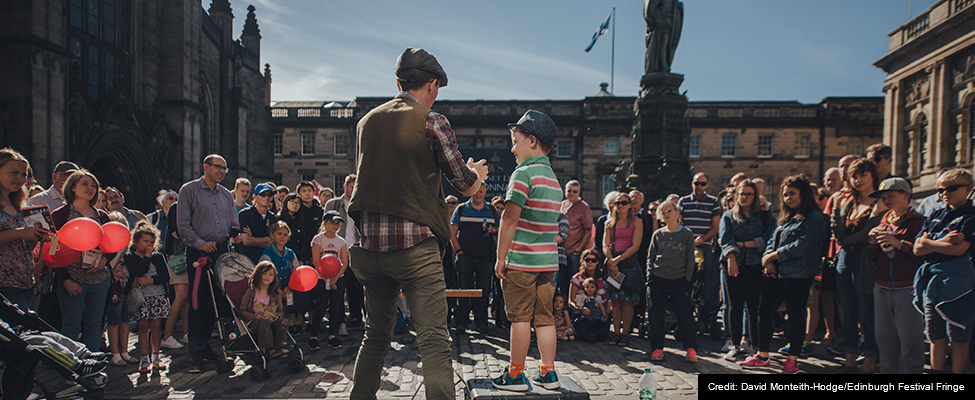 During the Edinburgh Festival Fringe in August, families can make their way through Edinburgh's iconic High Street, with children sure to be delighted by the colourful mix of musicians, acrobats, jugglers and street performers.
There's also plenty of family friendly Fringe shows every year, with a whole section of the programme dedicated to children's listings - and to make planning that Fringe tip even easier, visitors can filter shows by category via the Fringe website or handy app.
At the Edinburgh International Festival, young people with an interest in music, dance and theatre will find lots of impressive shows to inspire and delight them. The festival also has some fantastic ticketing offers for under 18s, to encourage all visitors to experience world-class entertainment. And for any budding festival goer, the end of festival fireworks concert provides an epic finale to the summer season!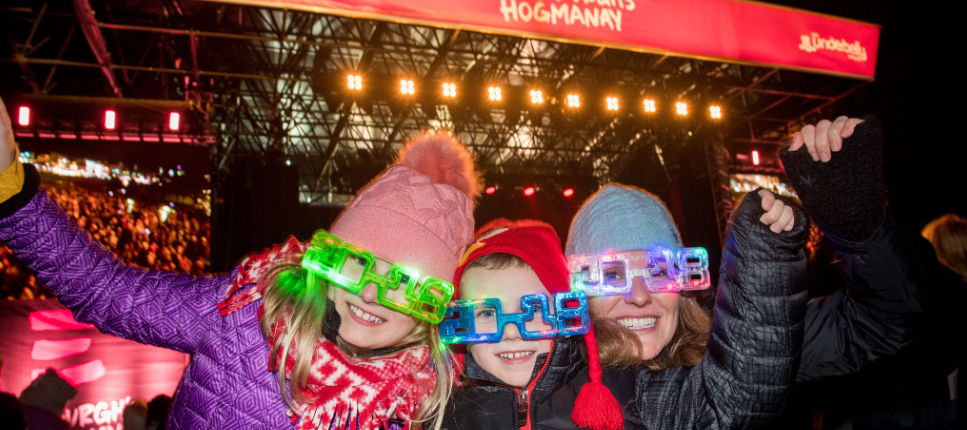 Perfect for children who love to dance and sing, Edinburgh's Hogmanay stage the Bairns Afore event on 31 December. Featuring live music, bands and fireworks, this party is specially designed so families can enjoy a New Year celebration together but still get kids to bed well before midnight. There's also family frinedly events that take place across 30 December and 1 January, including the Torchlight Procession.
Hands on workshops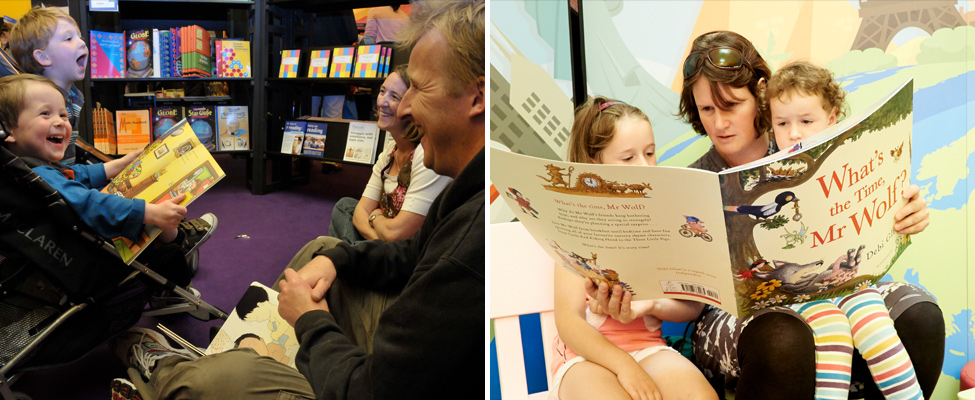 Visitors to the Book Festival in August can find a programme of readings and author events for children of all ages, with some highlights of recent years including Julia Donaldson, David Walliams and Michael Morpurgo. Workshops are another popular feature of the programme, offering interactive experiences for little ones, featuring the likes of bookmaking, illustration, storytelling and more.
Edinburgh Art Festival also offers workshops, taking place in the quirky venues of the festival and some of the city's major galleries throughout August. These are a great way of introducing children to visual art and encouraging them to get creative!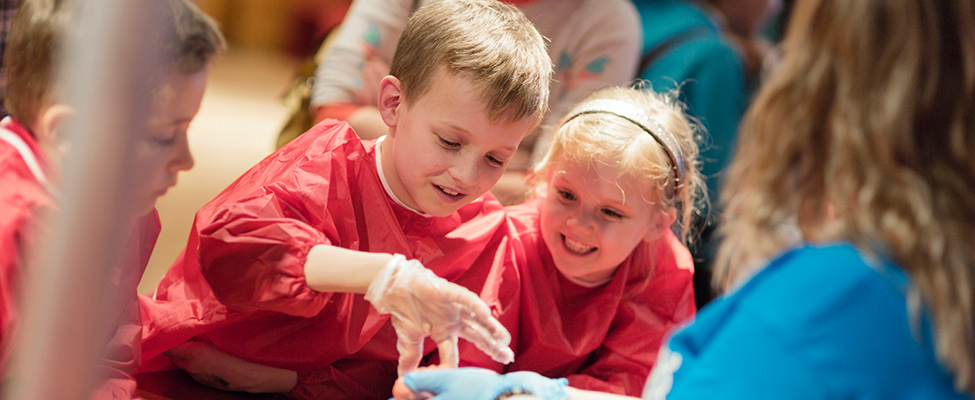 Beloved by children (and their grownups!) thanks to its goo, slime and mind-boggling experiments, Edinburgh Science Festival features hands-on events which are both fun and educational. Running over the Easter holiday, it offers a great reason to venture to Edinburgh for a family break.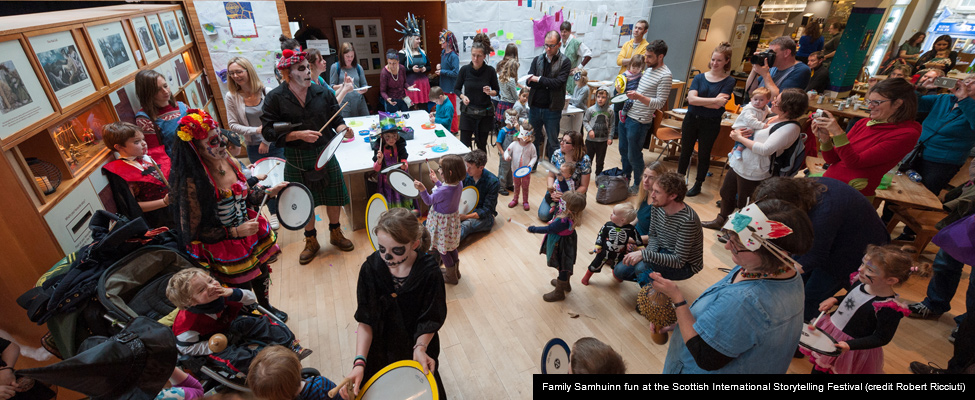 Taking place in the lead up to Halloween, the Scottish International Storytelling Festival offers dressing up sessions, spooky storytelling and fun music and dance workshops.
And that's not all…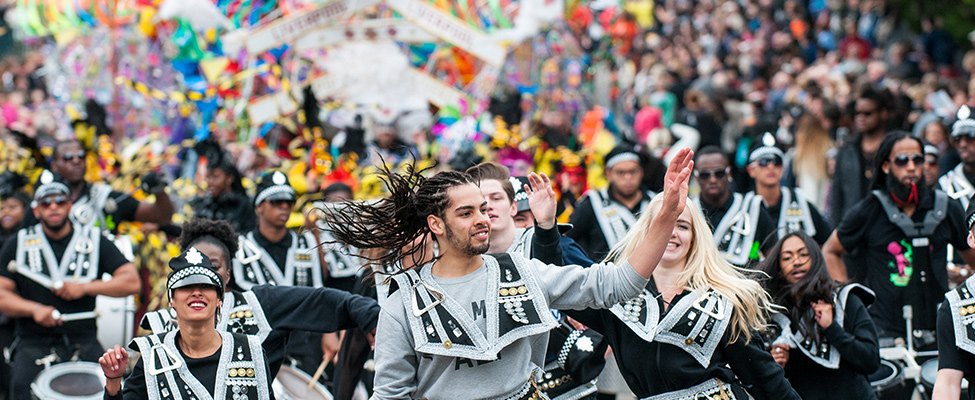 There's even more festival experiences ideal for little ones! Dance the day away at the Jazz and Blues Festival Carnival and Mardi Gras in July, explore the Film Festival's screenings specially selected for children or give kids an awe-inspiring evening to remember at The Royal Edinburgh Military Tattoo.
For more advice on your festival city trip, take a look at our planning pages.
Sign up for our regular enewsletters to have news and features about Edinburgh's major festivals delivered straight to your inbox.