Guest blog - Preparing for the 2020 Edinburgh Festivals
If you're already planning ahead for 2020, here's a great place to start.
We asked Edinburgh local and international travel blogger, Laurence Norah, for a different perspective on Edinburgh's year-round selection and preparing for a festivals trip...


So you've decided to visit Edinburgh to experience one or more of the city's fabulous festivals? Great choice! Now, you're going to want to do a bit of planning - not least, deciding which festival (or festivals!) you want to attend.
In this post, I'm going to help you plan out your trip so you can make the most of your visit to the world's leading festival city, based on our experiences attending all eleven of them! There's a festival for everyone, whatever your interests, age, or budget. Let's get started.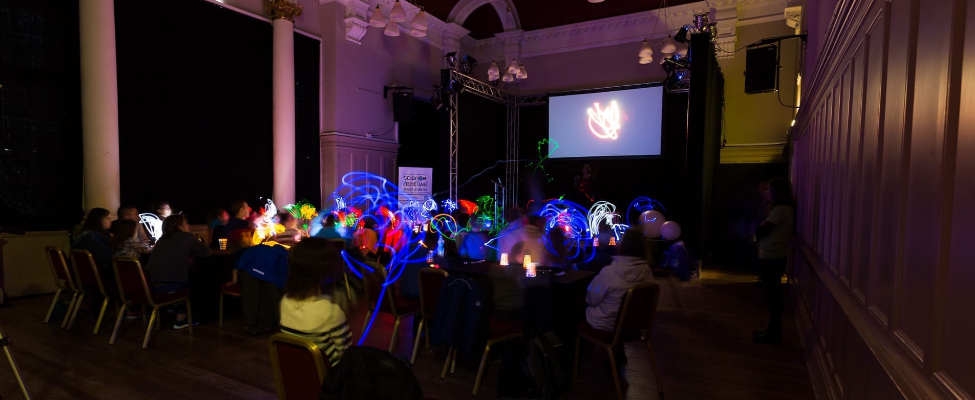 Which Festival To Come To?
As I mentioned earlier, Edinburgh has eleven festivals to choose from - you can check the 2020 festival dates for most of them here, and here's a full list:
Phew! Did you know Edinburgh had so many festivals? We sure didn't before we visited them all!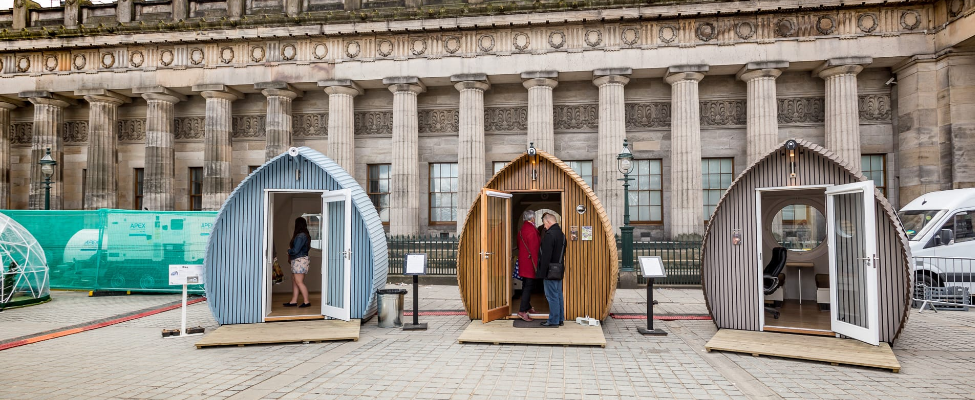 From the top, festival season kicks off with the Edinburgh International Science Festival March/April. This is a two week programme which focuses on everything science, with talks, demonstrations and exhibits spread right across the city. There's everything from astronaut talks to children's interactive exhibits to cocktail making classes! Definitely something here for everyone - check out our experience at the Science Festival for an idea of what to expect!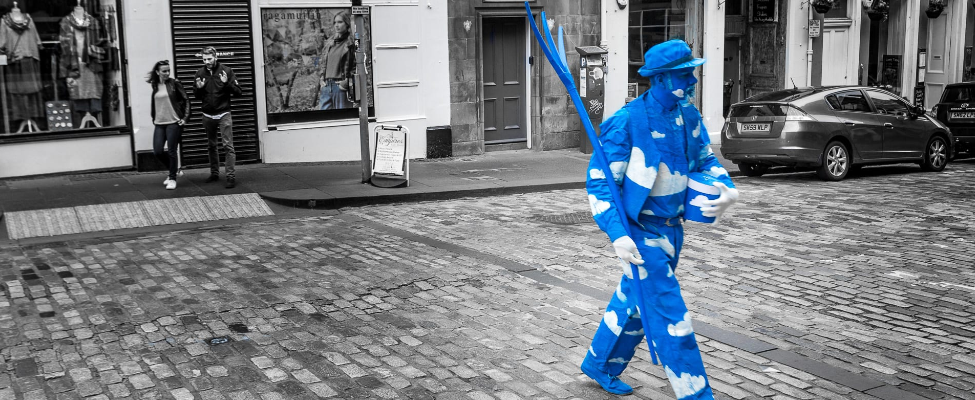 Following the Science Festival, there's the Edinburgh International Children's Festival, the Edinburgh International Film Festival, and the Edinburgh Jazz & Blues Festival - each of which caters to specific interests. These are well worth taking in - they tend to offer a more intimate atmosphere, plus accommodation is usually easier to find during these festivals compared to August's!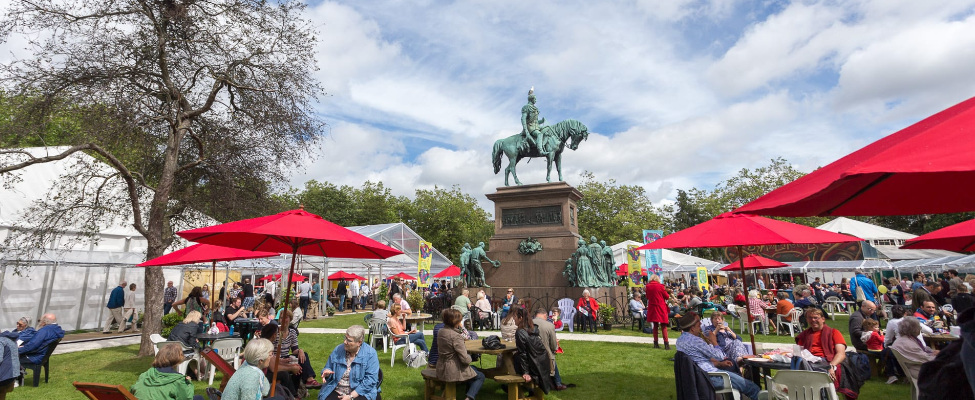 After these festivals comes the crazy month of August with no less than five festivals taking place, including the world famous Edinburgh Festival Fringe. But whilst the Fringe certainly seems to attract the most visitors, don't miss the four other festivals taking place during this time, including the Edinburgh International Book Festival, Edinburgh Art Festival Royal Edinburgh Military Tattoo and the Edinburgh International Festival.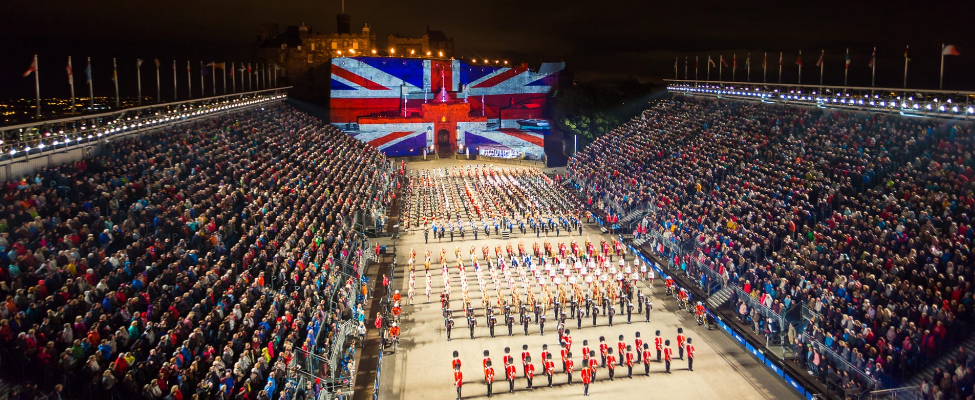 August is certainly the busiest month, but if you want to experience a huge range of performances and festivals, this is definitely one not to miss. Jess and I even managed to see a show from all five festivals in one day - see how we did that and get some tips to survive August in Edinburgh in our essential planning guide to the Edinburgh August festivals!
Following the madness of August, the city relaxes a bit and with autumn comes the Scottish International Storytelling Festival – a great festival to enjoy as the long nights draw in.
The last festival, which closes off the year of Edinburgh festivals, is the incredible Edinburgh's Hogmanay, a Scottish celebration of New Year.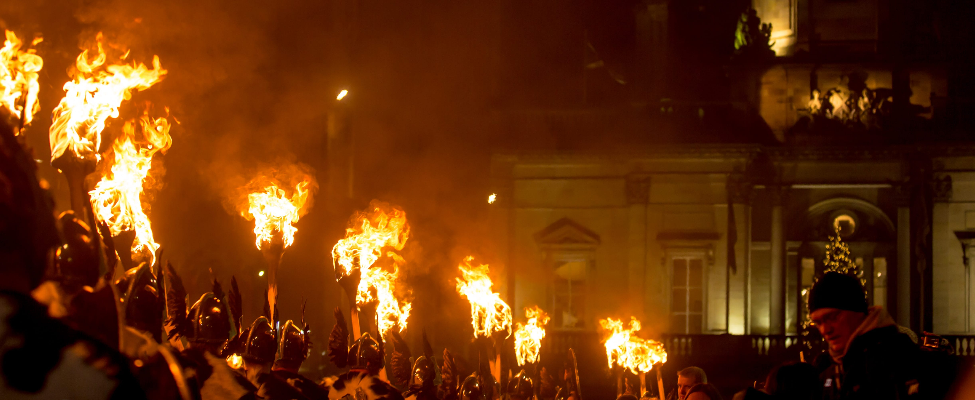 Hogmanay is a three-day event, with the main festivities taking place on the night of 31 December, with a huge street party, multiple performance stages and of course, a huge fireworks display against the backdrop of Edinburgh Castle.
We'd advise planning to arrive earlier though, as there's a fabulous Torchlight procession on the night before New Year's Eve, as well as numerous events throughout the city on the day of the January 1st. See our experience visiting Hogmanay for more on what to expect!
Planning your Accommodation
For most of the year there are plenty of accommodation options in Edinburgh - everything from budget hostels to apartment rentals to luxury hotels. If you're planning on visiting during August though, you'll want to book well in advance, as the city hotels and lodgings reach maximum capacity during this month. Booking last minute will often leave you with limited choices and higher rates.
How to Pack for an Edinburgh Festival?
Edinburgh is known for having a relatively dry climate, however, the focus should be on the word "relatively". Scottish weather can be very changeable, and you can have cool, wet days in summer. So definitely pack layers in case it gets cold, and an umbrella, poncho, and/or waterproof outer jacket to help keep you dry.
If you're visiting for Hogmanay, you'll want to bring warmer clothes and waterproofs as it can get quite chilly in the evening. If you dress in layers and prepare, you can enjoy the festivals no matter what the weather brings.
If you're visiting from outside the UK, you're also going to want to pack a travel power adaptor to fit our quirky three pronged plug sockets, and if you're coming from somewhere like the USA or Canada, you'll want to check that your electronics support the 220-240v standard that we use here.
How to Get Around Edinburgh?
Edinburgh is a fantastically walkable city. You'll be able to get around the majority of the city centre, which is where most of the festival events take place, on foot. However, if you're staying a bit further out of town or visiting a festival site outside of the city centre, there are a variety of public transport options, including an excellent public bus system and tram service.
How to Get To Edinburgh
Edinburgh is well connected to the world and is a really easy city to get to. Direct flights to Edinburgh Airport (a short distance from the city centre) operate from numerous destinations around the world (and the UK), so this is an easy way to get here.
There's also a fast train service and buses from London, as well as a number of other cities in the UK. Naturally, you can also drive here, although you likely won't need a car whilst you are here, so public transport might be a better option.
How Long Should I Stay in Edinburgh?
As long as you can! Seriously though, even without all the festivals going on, you're going to need at least two days just to see the main highlights of Edinburgh, although you could easily spend a week. Add in all your festival activities on top of that, and you'll want to at least spend three to five days if you can. Three days should give you enough time to catch a number of shows from whichever festivals you are visiting for, plus take in a bit of the city while you're in town!
Author and Photographer biography: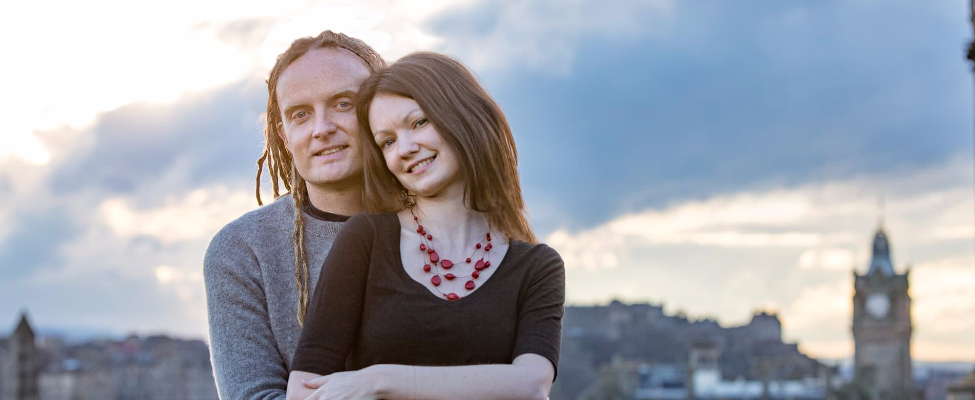 Laurence Norah is a travel blogger and photographer based just outside Edinburgh. He is one half of the UK/US travel blogging couple behind the travel blogs Finding the Universe and Independent Travel Cats. With his wife Jessica he loves nothing more than to travel the world and share their stories and photos on the blogs and social media! Find them and their photos on Facebook and Instagram!
Want news and features about Edinburgh's major festivals delivered straight to your inbox?
Sign up for our regular enewsletters!