Scottish Jazz Weekend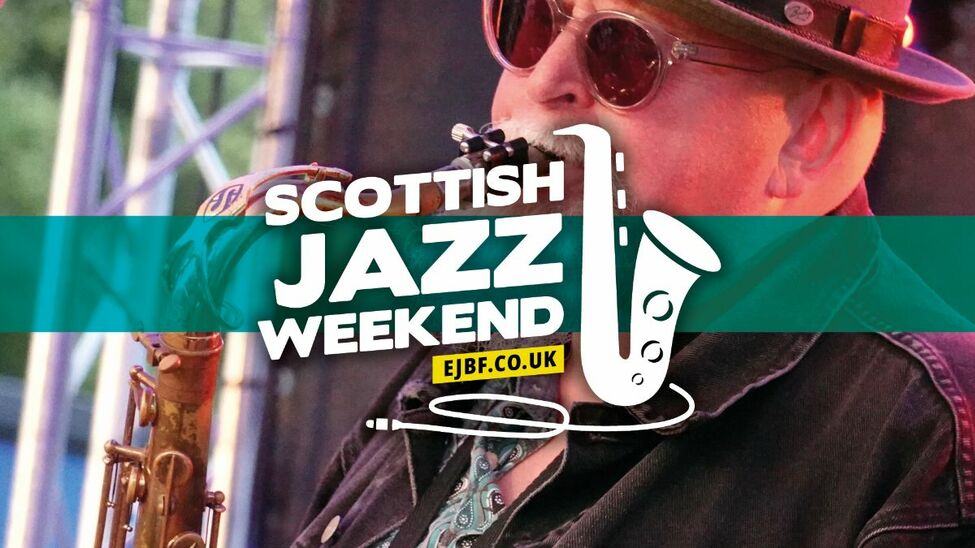 Scottish Jazz Weekend - celebrating the cream of Scottish jazz from established names to the rising stars on the scene - will take place from 24 - 26 November 2023. Let's take a closer look at some of the incredible musicians who are joining us for thi amazing weekend.
Album launch and tour from Norman Willmore
We are thrilled to celebrate the launch of Norman Willmore's latest release For All Your Needs with a tour to Aberdeen, Glasgow and Edinburgh. The full album is released on 23 November and features two members of Mercury-nominated British band Dinosaur - Laura Jurd (trumpet) and Corrie Dick (drums) - and BBC Traditional Musician of the Year Amy Laurenson (piano).
https://youtu.be/1TigftQ_Fvg?si=VWWKzIJRxpUyqnLu
The next generation of Scottish stars
Two exciting, young Scottish groups will make their EJBF debut. Opening the weekend, Ewan Hastie is joined by Tom Gibbs (piano) and Stephen Henderson (drums). Described by Tommy Smith as "The best bass soloist I've heard at his age - ever!", Hastie is a name on the rise [see video below]. Mentored by Fergus McCreadie, Finlay Mackenzie (drums), Douglas Wright (piano) and William Ewins (bass) are a new trio on the block, proving the future of Scottish jazz is in safe hands
Paying tribute to legends of the music
We have two events celebrating musical masters. On Friday 24 November, Colin Steele [see video below] revives his acclaimed jazz interpretations of Joni Mitchell, promising an evening of tunes that glow and sparkle with warmth and affection. Closing the weekend, Steve Kettley is joined by a talented ensemble including singer Niki King to pay homage to legendary saxophonist Pharoah Sanders.
A brand new musical adventure
Get ready to level up! From the iconic themes of Super Mario to the enchanting melodies of Legend of Zelda, the speedy beats of Sonic, and the haunting echoes of Castlevania, Ready Player 7'sReady Player 7's electrifying fusion of jazz, funk, latin, and rock brings pixelated favourites to life. The 7-piece band's energetic arrangements and spontaneous improvisations guarantee an experience that's not just a concert, but an adventure.
Fun for all the family
This interactive family show for ages 5+ is a magical introduction to live music for young music lovers and their grown-ups. Exploring the incredible music and technology of early jazz that changed the face of music forever, Tenement Jazz Band's Cabinet of Musical Delights will wow you with rip roaring live music, songs, and instrumental stunts. The audience will get to dance, drum, sing, conduct and maybe even join the band!