Putting the International into Storytelling Festival 2023
The Scottish International Storytelling Festival brings together a large number of Scottish and international storytellers and musicians in October each year. Storytelling is not a form of theatre – of course its entertainment, but it's not a passive art form. The imagination of the audience is central to the performance and is what creates the true storytelling experience. Although each event has a structure, there will always be an informal and improvised element, which is the beauty of live storytelling, echoing the old Traveller proverb that 'a story is told eye to eye, mind to mind, heart to heart'. This year, like every year, the best of Scotland's storytelling talent merge with invited global guests who bring their stories to help us celebrate and discover the world of oral traditions. So let's take a quick look at tend international highlights from the 2023 festival programme.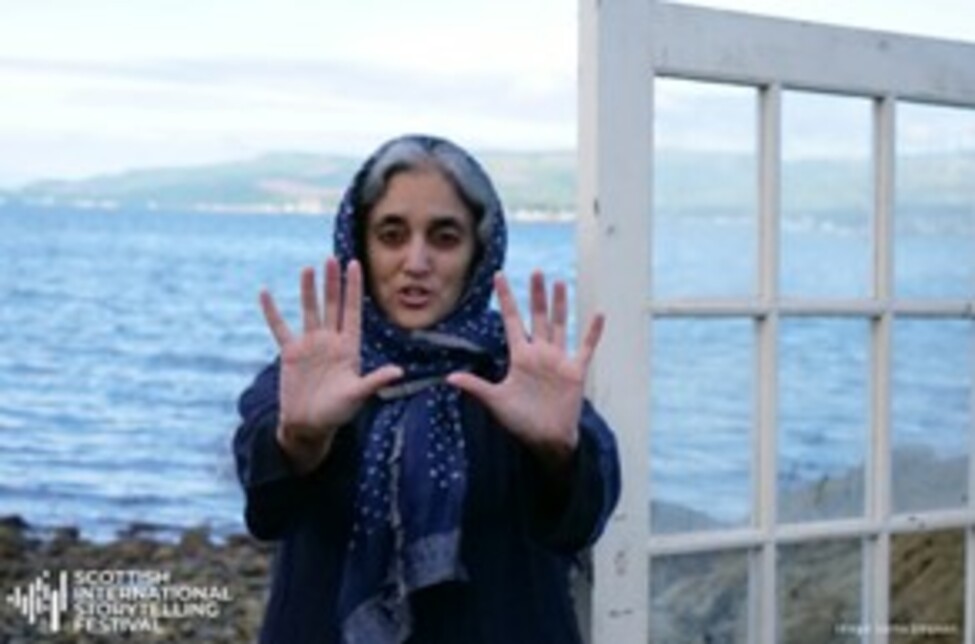 Tales of Exile and Sanctuary [Friday 13 October]: Following her work with refugees and long-term migrants to the UK, storyteller Gauri Raje shares a tapestry of stories woven together from Afghanistan, Iraq, Iran, India and the Horn of Africa. In her beautiful storytelling style, Gauri questions the beauty and horrors of exile and what can be nourished through sanctuary.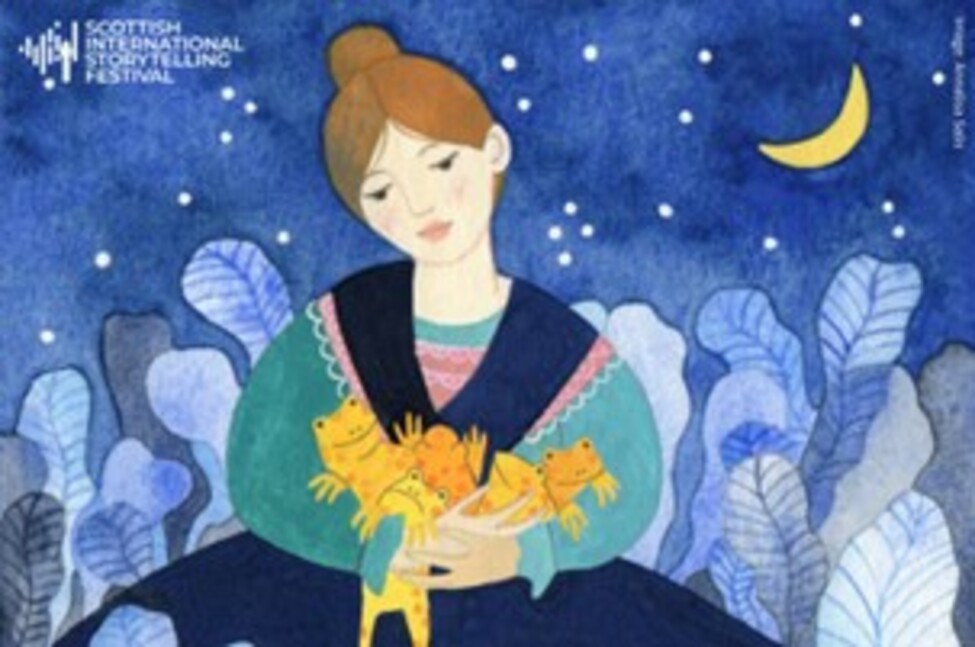 Calvino 100 [Monday 16 October]: Join storytellers Anne Hunter, Donald Smith and Simone Caffari as they weave a Scots-Italian garland of stories, music and song in celebration of Italo Calvino's centenary. Prolific writer and political activist, Calvino is also known for translating 200 folktales from their original local dialects, collected in the book Italian Folktales.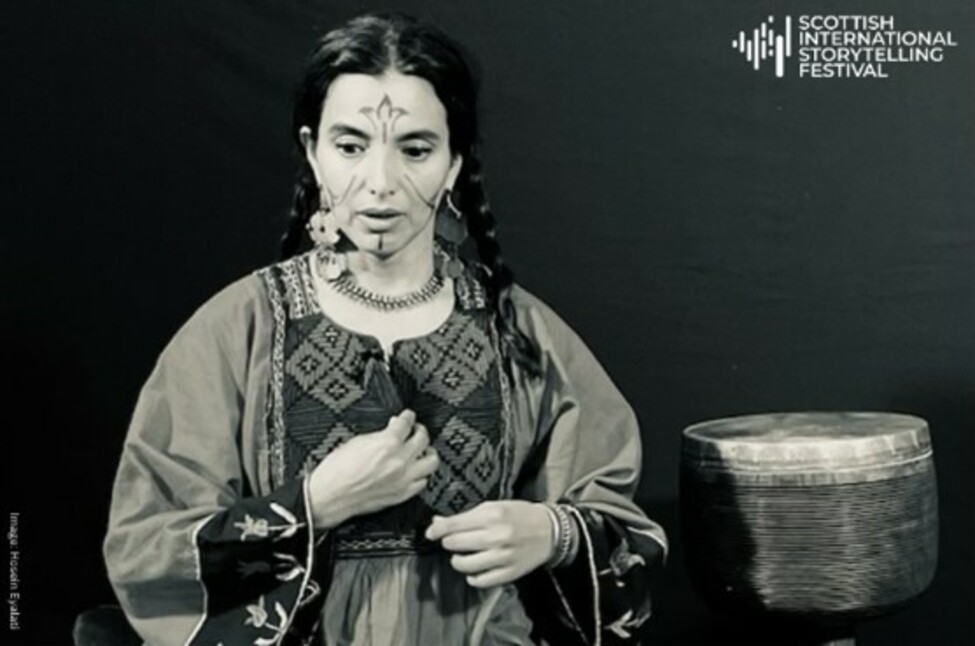 The Voice Shall Always Remain [Tuesday 17 October]: Iranian storyteller Zahra Afsah and Syrian storyteller Khloud Ereksousi use the traditional technique of pardeh-khani (narration through curtains) to interweave an ancient Persian tale with modern day stories. A slave girl humbles the King of Persia and escapes from imprisonment in a tower through her own efforts.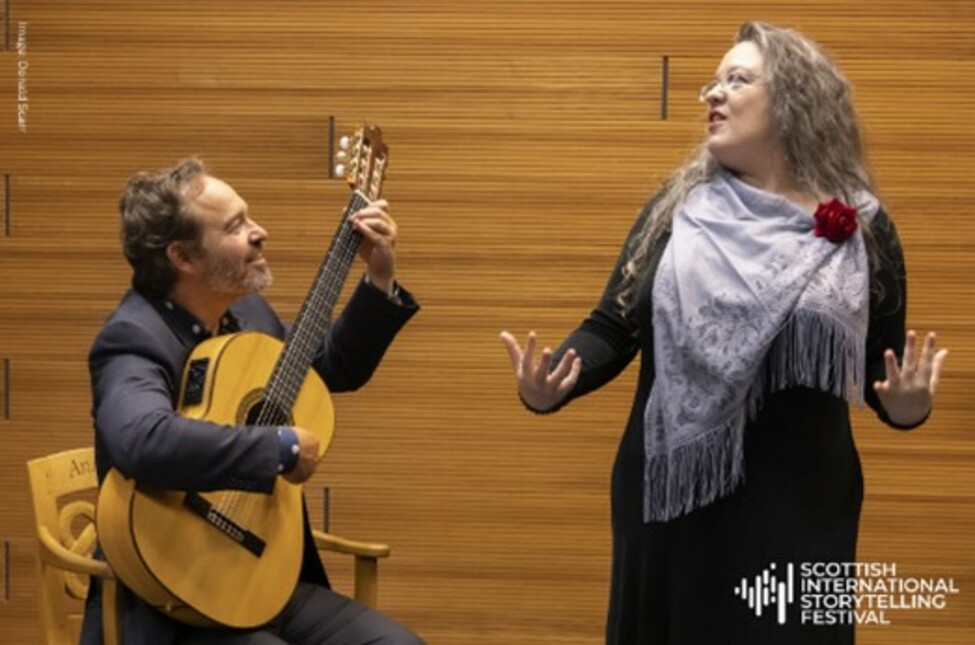 Don Quixote Rides Again [Wednesday 18 October]: Prepare yourself for a spellbinding experience as Spanish storyteller Inés Álvarez Villa and flamenco musician Danielo Olivera bring the iconic adventures of Don Quixote to life, transporting you to the heart of Spanish culture. While Cervantes' timeless masterpiece continues to entertain, enlighten and inspire us, this comical yet poignant show explores our right to be human: challenging prejudice, showing compassion, and having the strength to embrace our true selves.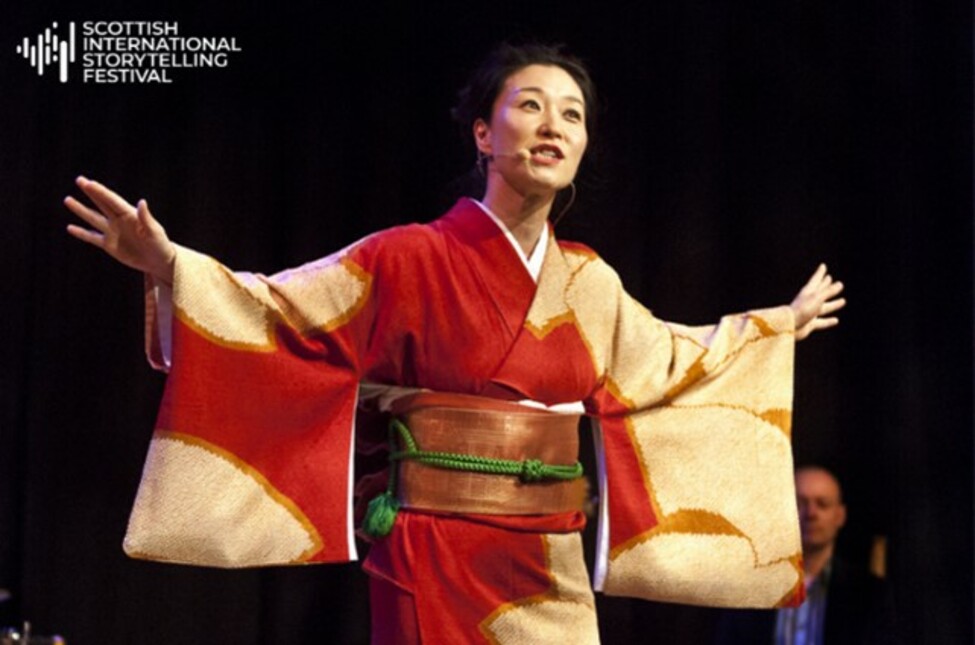 Kamishibai Workshop [Thursday 19 October]: Experience the art of Kamishibai storyboard with renowned storyteller, harpist and Urasenke Japanese Tea Master Mio Shudo. Along with enchanting harp music, Mio will welcome you to the world of original Japanese storytelling and show you how to create Kamishibai and some secret tricks! You will also learn manga drawing techniques, story composition and performing skills.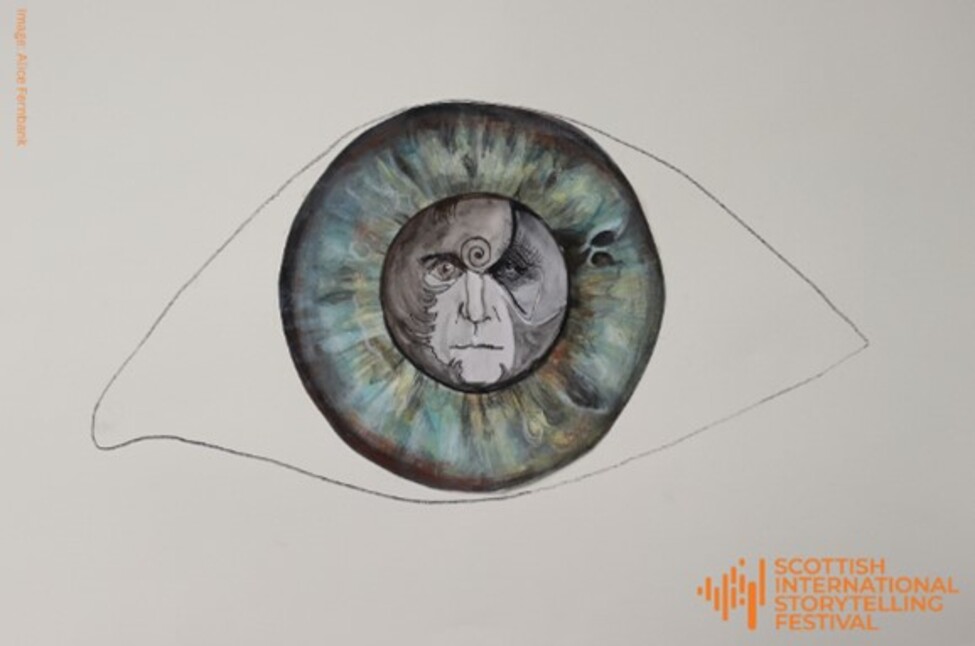 Odin's Eye and the Art of Seeing [Saturday 21 October]: 'When a proton beam of radio therapy fires into my eye, ultraviolet auroras appear in my vision. An unexpected moment of beauty in a cancer treatment centre in the Wirral opens the doorway to a world of Æsir and Vanir gods, and their epic quests in the pursuit of seeing.' Storyteller Alice Fernbank shares a personal story of ill-health and healing, threaded through the Norse tales of Odin, Gullveig, and Mimir. Directed by Kath Burlinson.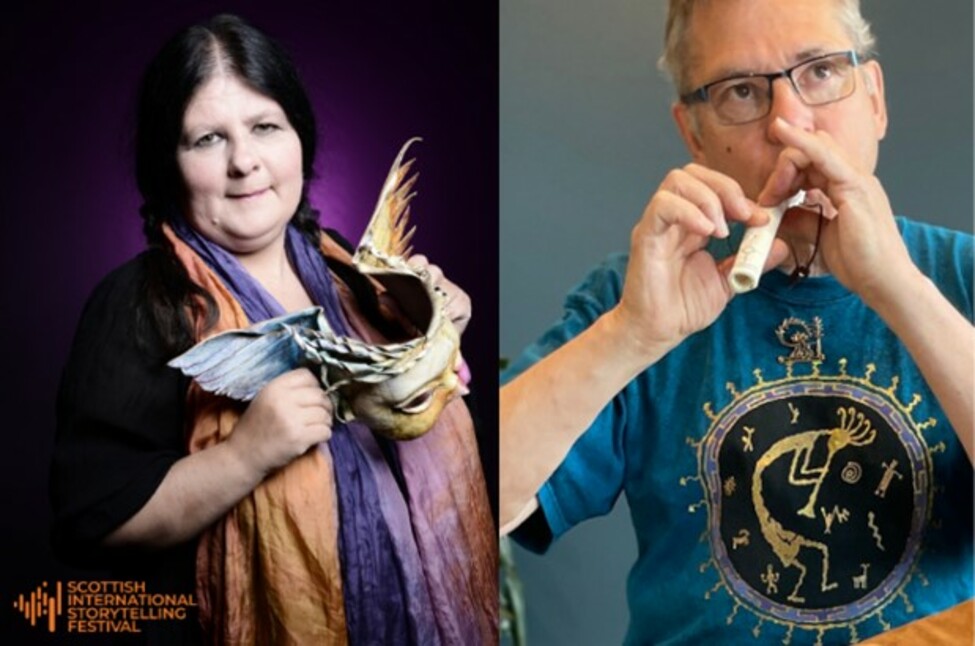 Northern Treasures [Wednesday 25 October]: Sami culture is a collective treasure in story, song and music. Over two performances, Sami storyteller Stina Fagertun and musician Øistein Hanssen share the deep roots of this northern lifestyle, the threats it faces, and its ongoing struggle to survive and adapt.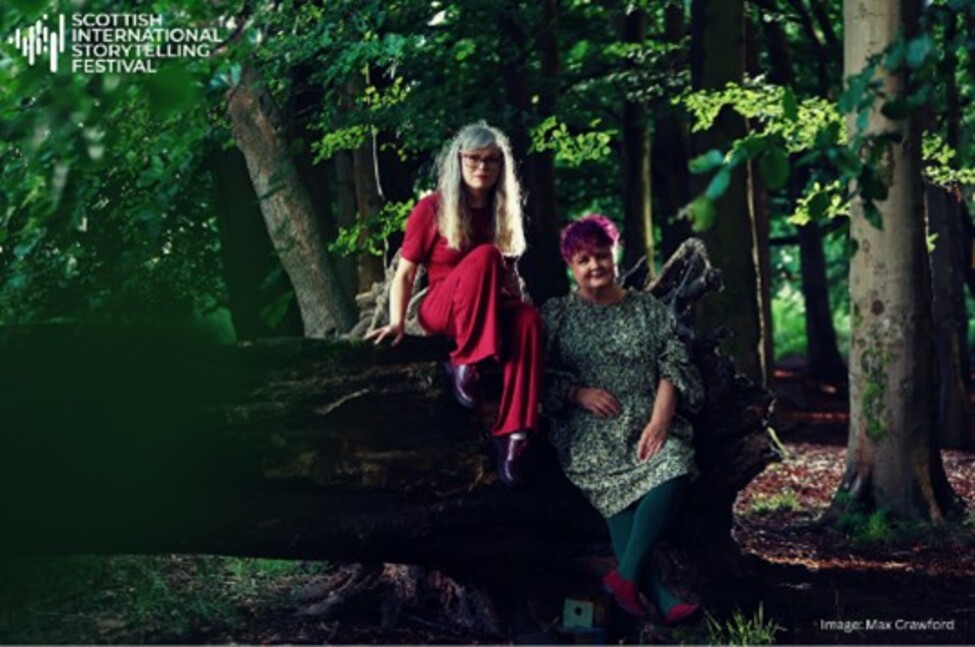 Fire from the Woods [Thursday 26 October]: Sometimes fathers are silent while children grow up without stories. How can the children of these fathers release their trapped lips? We humans have the right to know our ancestors' stories. By reimagining old tales from Lithuania and around the world, storyteller Daiva Ivanauskaitė and musician Gaynor Barradell explore the silence between generations. Let them take you to the deep dark woods and meet the old man with the wire beard, always hungry for unheard stories.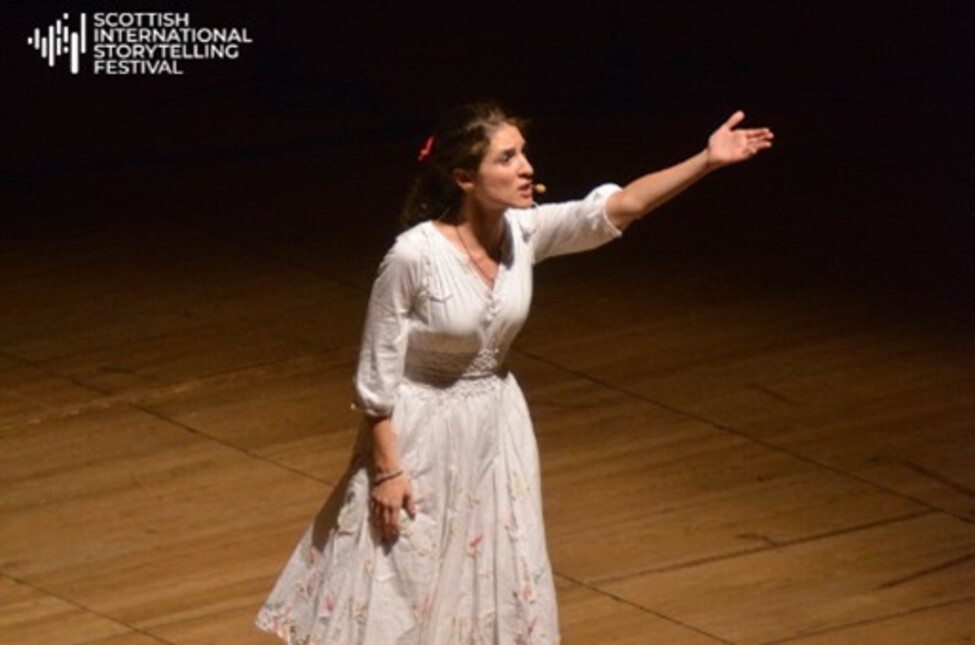 The Promise [Friday 27 October]: Two seven-year-old best friends, one Greek and one Turkish, live on the outskirts of Smyrna. In 1923, while war and destruction change everything around them, a promise they make to each other will unite them forever. On the 100-year anniversary of those tragic events, storyteller Anna Conomos-Wedlock presents a powerful story inspired by the oral testimonies of Asia Minor refugees, drawing on the meaning of homeland, displacement, memory and friendship. Featuring evocative songs and music by Rebecca Vučetić.
Once upon a time there was a war [Saturday 28 October]: The harsh reality of war meets the magic of love songs and art, as Danish storyteller Svend-Erik Engh shares stories from real-life soldiers gathered in a decade of research, whilst musician Mairi Campbell sings songs of peace and love, from the canon of Scottish traditional song and her own writings. Danish artist Tea Bendix illustrates words and music, bringing another dimension to the stories.
The Scottish International Storytelling Festival will take place Friday 13 to Sunday 29 October, and you can browse the full programmes online HERE or downline a festival brochure HERE.