Environment Shows at the August Festivals  
Theatre, comedy, visual arts, film, dance, music, and puppetry, are all forms of art to make us think, reflect and imagine environmental sustainability for adults and children. We asked our colleague at Creative Carbon Scotland, Romane Boyer, to pick 15 Festivals' sustainability-related shows that you might want to see in August.
https://www.youtube.com/watch?v=KVPMy1EqHL8 Akram Khan and his team use dance-theatre to reinvent the journey of Mowgli through the eyes of a climate refugee. In a near future world, a family is torn apart as they escape their homeland, ravaged by the impact of extreme weather. Arriving alone in a deserted modern city, and with wild animals claiming the streets as their own, the child soon discovers unlikely allies in this strange new jungle. It speaks to our intrinsic need to belong and bond with others, placing the importance of connecting with and respecting our natural world at its heart.
Dr Mya-Rose Craig is a legend of climate activism. She started blogging aged 11 and at 17 became the youngest person to see half of the birds in the world. In We Have a Dream last year, she introduced readers to 30 young indigenous people and people of colour protecting the planet. Now, Craig returns to Edinburgh to talk to teenagers and adults about Birdgirl, her own story of how her love of these creatures has shaped her life.
Artist Fadzai Mwakutuya has been invited to work with SCOREscotland young people's group to create responses to the Union Canal, exploring the relationship between humans, technology, and nature. The installation will include a variety of materials, including projection, textiles, and light. Presented in WHALE Arts' Performance Space, abstract designs hand printed on lampshades with elements of natural materials including seaweed and found objects symbolise memories, contemporary life, and the changing seasons.
https://youtu.be/3HGJLkrnbYU This multi award-winning adaptation of Jean Giono's classic environmental tale by Puppet State Theatre Company has been touring internationally for the past 14 years, with repeat appearances at the Sydney Opera House and Off-Broadway. A unique blend of comedy, puppetry and inspiring storytelling. 'Laughs, heartbreak, war, regeneration, scented breezes, sparkling wit and the best dog puppet ever. Perfect for children and grown ups.
https://youtu.be/T09OlQ6tQJg Suitable for all ages, this wordless nature documentary showcases the spectacular forest ecosystem supported by a majestic, 210-year-old French oak tree. Dispensing with voiceover, the film instead fuses innovative camerawork with environmental sounds and a vibrant score to immerse the viewer in diverse life stories from root to branch. Its cast of characters includes ants, acorn weevils, field mice, squirrels, Eurasian jays and tawny owls. The result is a mesmerising kaleidoscope of arboreal adventure, as entertaining as it is educational.
Preston's project investigates the complex connections between landscape representation, identity, migration and the environment. Responding to the contested ecological term 'non-native and invasive species' in the context of the xenophobic backlash surrounding Brexit and worsening racism against East Asian people at the beginning of the COVID-19 pandemic, the British-Chinese artist embarked on her own exploration of an industrial wasteland colonised by the notorious Rhododendron ponticum..
Scotland was once a country of enormous forests, peat bogs and wetlands, where wolves, bears and lynx roamed freely. But what would you do if you discovered a real-life Lynx kitten roaming wild today? Kelpies Prize-winner Lindsay Littleson's latest novel, The Rewilders, is an action-packed environmental adventure set in the Highlands of Scotland, in which the modern world comes face-to-face with its ancient past. Hear some of the story and be inspired to discover more about the rewilding movement and what can be done to rescue Scotland's rainforest.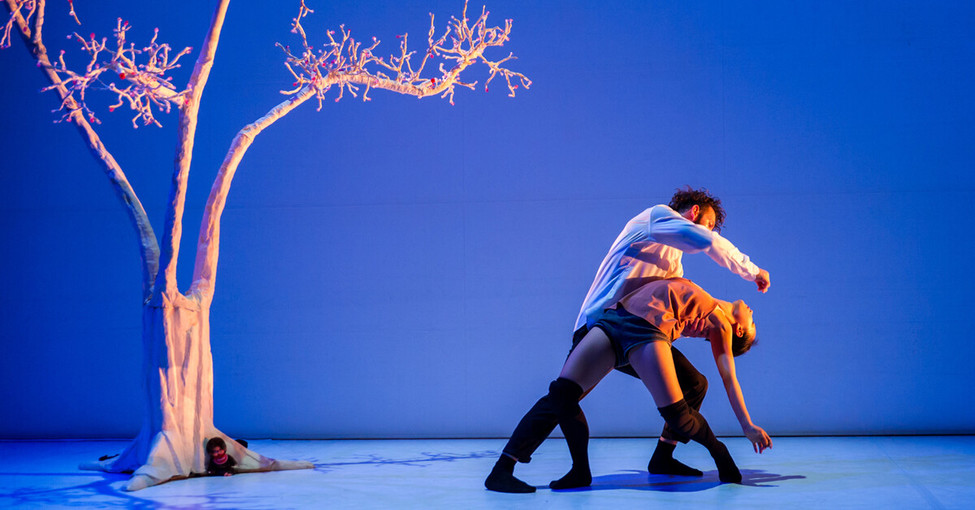 As part of Refuge, you are invited to join our panel for a conversation focussing on internationalism in the context of the climate crisis. In this discussion chaired by Professor Liz Grant, Director of the Global Health Academy at the University of Edinburgh, we ask artists to share their perspectives on how we can re-evaluate our relationship with the environment and better understand our place in the world. Panellists include writer Tariq Jordan, artist, curator and writer Aidan Moesby and choreographers Katina Olsen and Jasmin Sheppard.
Live show based on the book Hot Mess: What On Earth Can We Do About Climate Change. 'A very funny, important and only moderately terrifying clarion call of a book' (Adam Kay). As seen on BBC Two and heard on BBC Radio 4. 'Everything a Fringe show should be: hilarious, personal, inventive, and something that will stay with you for some time to come' (Edinburgh Festivals Magazine). 'An entertaining blend of facts, figures and accessible bits of stand-up' (Chortle.co.uk). 'Informative, urgent and amusingly provocative' (BritishTheatreGuide.info). 'Excellent stand-up seminar' (Sunday Post).
Give a hoot and don't pollute! The Bolds have decided to do their bit for the planet and go green. They're reducing, reusing and recycling as much as they can. But not all their ideas are welcome – especially when it comes to 'watering' the neighbours' front garden with wee. Hear all about The Bolds' foray into eco-friendly living from author and comedian Julian Clary and award-winning illustrator David Roberts.
https://youtu.be/I04ENETTIFY Jon Long (star of Radio 4's Extinction Compendium) is back with more stand-up and songs about our impending doom, with thoughts on how we might yet avoid it. A work-in-progress show from the affable troubadour, with a host of his most acerbic songs and based on nearly a decade's experience in environmental education. 'A necessary reflection on our times… dependably funny' (Fest). 'Long is sassy and self-deprecating with an unexpected edge to him… it's genuinely delightful' (List). 'Charming, and yes, funny' (Guardian).
https://youtu.be/PAlT-oufZg8 British designer Amy Powney has a dream: to create the first ever clothing collection that is ethical and sustainable at every level, from fiber to finished garment. In her way stands decades of rampant consumerism, which has led fashion to become one of the top five most polluting industries in the world. Fashion Reimagined follows Powney as she drills into the production chain, from visiting wool farms in South America to holding meetings in the most prestigious London maisons.
'What if it was you, you were the last individual of the species, The Endling?' Visually beautiful and laugh-out-loud funny, Strange Futures use their 'powerful physicality' (Scotsman) to discuss environmental and species extinction in 'this thoughtful and refreshingly non-accusatory show. This quirky two-hander offers a 'savagely relevant concept' as it explores the interconnectedness of human existence, with the lives and deaths of other species.
https://youtu.be/vej2H3bvpg8 One small step for man, one giant pile of rubbish left behind! Man's dream to reach the stars leaves the world in ruins and disturbs the sleeping dinosaurs. Will they wake up and save planet Earth? An imaginative adaptation of Michael Foreman's environmental tale with dancing dinosaurs, fuelled by rock'n'roll. This riotous hour, packed with signature Roustabout silliness, will have you tapping your toes from start to finish!
https://youtu.be/vhUp5-yH3dw Cinematographer turned director Alex Pritz partnered with the Indigenous Uru-eu-wau-wau people of Brazil to craft a three-year-long chronicle of the fight to protect their land against government-backed farmers. The result is a beautifully shot study of resistance showcasing Indigenous youth harnessing the power of technology to amplify their voices. Set against the backdrop of Bolsonaro's rise to power and a growing disregard for Indigenous rights, The Territory is a pained yet vital watch.
And Finally
the comedy fundraiser extravaganza Stand Up For Your Planet is back! Join us for a night of laughter to show your support for our planet.
So thats just some of our top pick but there of lots of other sustainability-related shows at the Festivals this August. Below is a non-exhaustive list of many other shows you might like to add to your August Festivals plan.
__________________________________________________________________________
List of more sustainability-related shows
Edinburgh Arts Festival
Edinburgh International Book Festival
Edinburgh International Book Festival: For Children
Edinburgh Festival Fringe: Theatre
Edinburgh Festival Fringe: Children's Shows
Edinburgh Festival Fringe: Dance
Edinburgh Festival Fringe: Music
Edinburgh Festival Fringe: Exhibition
Edinburgh Festival Fringe: Science
Edinburgh Festival Fringe: Spoken Word