A Note on August Rail Strikes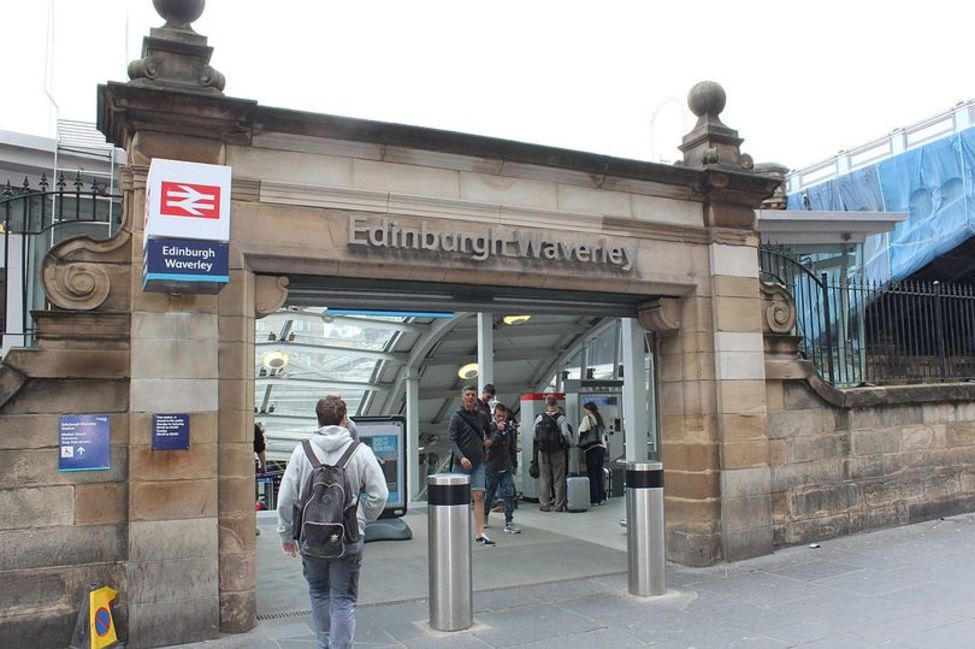 Anything that disrupts people getting to and from our festivals is obviously a major concern, so we hope all parties to the current dispute - rail operators and rail unions - can work towards an amicable agreement as soon as possible. However if strike action does go ahead, disruption to travel is inevitable and everyone will need to plan ahead. So we've prepared the following overview of the current situation.
When are the planned rail strikes?
Saturday 13 August
The ASLEF [train drivers] union has planned strike action, involving train drivers at nine rail companies. Three of these will have a direct imapct on trains to and from Edinburgh - Avanti West Coast, CrossCountry and LNER - whereas the other six may have an impact on connections - Greater Anglia, Great Western Railway, Hull Trains, London Overground, Southeastern and West Midlands Trains.
Thursday 18 and Saturday 20 August
The Rail, Maritime and Transport Workers (RMT) union and the Transport Salaried Staffs' Association [TSSA] have announced strike action across Network Rail and 14 train operating companies - which means that the scale of disruption is likely to be similar to the strikes in June.
This dispute does not involve ScotRail staff, but if the strike action goes ahead as planned, it will have a major knock-on effect on the train operator's ability to provide services given that the RMT planned action will involve Network Rail staff in Scotland, such as signallers and maintenance staff, who are in safety -critical roles.
For those living in England there will be a direct impact on five train companies operating to and from Edinburgh - Avanti West Coast, CrossCountry, LNER, Northern Trains, and TransPennine - whereas the rest may have an impact on connections [Chiltern Railways, Greater Anglia, East Midlands Railway, c2c, Great Western Railway, South Eastern, South Western Railway, West Midlands Trains, GTR (including Gatwick Express), London Overground, Great Western Railway, Hull Trains and London Northwestern Railway].
What will be the effect of these strikes?
At the moment, Scotrail are working through their timetable plans for the strike days and what this means for their services, but it s likely to lead to reduced services and longer journey times. Information will be provided in the coming weeks. Disruption to ScotRail services would not be confined to the days of strike action themselves but will also affect the day before (Wednesday 17 August) and the days following them (Friday 19 August and Sunday 21 August).
People travelling on any of the routes to and from England should expect existing timetables to be reduced significantly on these dates, and those services that do run are expected to be very busy. As a result those train operators are strongly advising their customers to only travel by rail if absolutely necessary on strike days.
The National Rail journey planner will be updated with the revised train times a few days before any of the planned strike days, and information on the services being run by the train operating companies will be made available there.
If your journey is essential, please plan ahead because your entire journey will likely be severely disrupted. Everyone should also note that the days after industrial action will also be affected due to the knock-on impact of industrial action on shift patterns.
What if you've already bought a train ticket?
Travellers with Advance tickets will have the following options: ​
Refunds: If your service has been cancelled, delayed or rescheduled, you will be entitled to a change or refund from the original retailer of your ticket
Changing travel plans: It is likely that, as with the strikes in July, you will be able to use your ticket on the days before and after the strike.
Changing operator or route: To help minimise any disruption, you may be able to use your ticket on another train company or an alternative route.
In each of the above cases, you should contact the train company you are due to travel with for more information ​
What other travel options are there?
If you wish to travel to Edinburgh on any of the strike days by alternate transport, there are a few options:
Where can I find out more information?
Full information on the Rail Strikes, togther with many other queries, can be found on the Common Questions section of National Rail's website - which will be updated on a regular basis.. A full list of the UK train operating companies, with links to their websites and current guidance, can be found HERE.