What's The Latest News On The 2021 Festivals?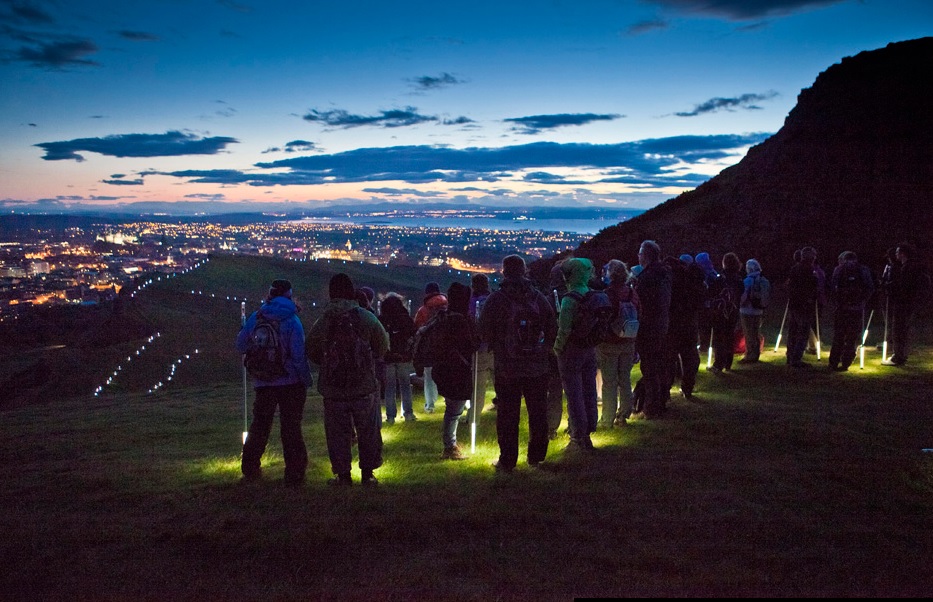 We know that so many of you are watching and awaiting news of the Edinburgh Festivals 2021 programmes and so we've pulled together the following overview of how things stand across all our 11 festivals at this moment [13 May 2021] - and we aim to update this page as soon as further news becomes available.
May
Edinburgh International Children's Festival: The programme has been announced for the festival which will run from 25 May to 6 June as a hybrid programme of online and outdoor theatre and dance for young people. The digital programme will include streamed performances such as Removed (the gripping story of a young man's experience of the care system) and innovative 'live' digital interactions such as The University of Wonder & Imagination (a live magic show over Zoom). To complement the online offer, the Festival programme includes Family Encounters, a series of free pop-up artistic encounters, walkabout characters and sound trails happening in outdoor spaces across Edinburgh in the first and last weekend of the Festival. The specially commissioned and curated events will showcase the talent of Scotland-based artists who have created a range of innovative and inspiring site-specific encounters for families and seen the practical challenges brought on by Covid-19 as an opportunity for experimentation. Over 100 artists and freelancers will be involved in delivering the event. The primary goal is to make sure young audiences have access to high quality performances in May and June. You can read full festival details HERE.
June
Edinburgh International Film Festival: Dates have yet to be set and further details will be announced in the middle of May.
June/July
Edinburgh International Science Festival: The Festival is moving to summer for the first time ever, in response to a changing world. From 26 June to 11 July, the Festival will explore the theme One World. In a year that sees the 20th anniversary of the publication of the first draft of the human genome, the 50th year since the invention of email and the floppy disc, the inception of the World food programme and the 60th anniversary of Yuri Gagarin's ground-breaking trip into space, the Festival explorea how we are all connected… to each other, to Planet Earth and to the wider Universe. As with the Festival's other programmes they are devising innovative ideas on how to deliver this event safely and in their singature entertaining and inspiring style. This includes outdoor events and exhibitions, interactive make do-at-home kits and a range of walks, talks and trails. They are also planning some exciting exhibitions and installations, blending arts and science to deliver unique STEM engagement experiences for people of all ages and backgrounds. You can read further detail HERE.
Edinburgh Jazz & Blues Festival: The dates have been set [16 to 25 July] and tickets are currently on sale for two events [Jools Holland and Curtis Stigers] at the Festival Theatre. However the Festival is currently planning for all eventualities, with the health and safety of audiences and participants of prime concern.
August
UPDATE [13/05/21]: Edinburgh Art Festival: The festival will return from 29 July-29 August, following an exceptionally challenging period for the creative sector. The 17th edition will bring together over 35 exhibitions and new commissions in visual art spaces across the city, complemented by an online programme of events and digital presentations. All festival venues will be following the latest government Covid guidelines to ensure visitor safety, and they will be keeping their website regularly updated on what audiences can expect during their visit, with full listings due in late-Spring. Amongst the highlights are major new commissions and presentations by leading international artists, including the UK & European premiere of Lessons of the Hour by Isaac Julien in partnership with National Galleries of Scotland; and two new festival co-commissions, with work by Sean Lynch in collaboration with Edinburgh Sculpture Workshop; and a sound installation by Emeka Ogboh with Talbot Rice Gallery. The programme will also feature important retrospectives and major survey shows, and see the return of Platform, the annual showcase supporting artists in the early stages of their careers. Read more HERE.
Edinburgh International Festival: The Festival has announced their reimagined Festival for 2021, marking the return of live performance to Scotland's capital city after over a year of silenced theatres and concert halls. Taking place from 7 to 29 August, the 2021 International Festival will use bespoke, temporary outdoor pavilions in iconic, easily accessible spaces throughout the city to safely reunite artists and audiences to rediscover the magic of live performance. The temporary outdoor pavilions, found at three locations -- Edinburgh Park, the University of Edinburgh's Old College Quad and Edinburgh Academy's junior school in the Inverleith area - will feature covered concert stages and socially distanced seating to create a beautiful setting for audiences to safely enjoy live music, opera and theatre once more. The health and safety of the entire Festival community is at the heart of the plans for this year's festival, with full details of security and safety measures published in the coming months. Full details of our 2021 programme, which spans opera, orchestral and chamber music, theatre and contemporary music, will be announced on Wednesday 2 June. Priority booking for International Festival members opens on Tuesday 1 June before general booking opens on Friday 11 June. Read more HERE.
Edinburgh Festival Fringe: Whatever happens, the 2021 Fringe will exist in one form or another from 06 to 30 August. Show registration – for both online and in-person performances – will be opening on Wednesday 05 May. This is an exciting moment for the Fringe; it means all the preparatory discussions – with artists, venues, government and all members of the Fringe community – can finally be translated into action, with visible results. However any eagerness to restart the Fringe must be tempered by a sense of caution and responsibility. The Fringe continues to work closely with Scottish Government and the City of Edinburgh Council, and will keep a close eye on official guidance as it emerges and develops, using it to inform every decision made. The most recent news indicates some easing of restrictions by the end of June, which is definitely encouraging, but if the last year has taught us anything it's that things can change at very short notice, so for those dreaming fervently of a fun-packed summer in Edinburgh, we strongly recommend an attitude of cautious optimism at this stage. It's also important to remember that this year's Fringe won't be the same as it was. Even as restrictions relax, there is an expectation that some form of social distancing and other safety measures will be seen in Edinburgh this August. Again, the Fringe will work with venues and other partners to figure out how best to use this information as it develops, creating clear guidance for audiences and participants. And although it will not be possible to produce the usual printed programme this year, the Fringe are exploring alternatives. You can read further detail HERE.
Royal Edinburgh Military Tattoo: At present, tickets are on sale for the 2021 Tattoo [6 to 28 August] at a reduced capacity and planning has been well considered in light of Covid risks. The Tattoo is still looking optimistically to the future and, like all businesses and organisations, will continue to navigate through the regulations and guidance as it is updated. You can read further detail HERE.
Edinburgh International Book Festival: Organisers of the Festival have confirmed that the 2021 Festival will take place from 14 to 30 August from the beautiful indoor and open, grassy outdoor spaces of the University of Edinburgh's Edinburgh College of Art on Lauriston Place. While the full programme and event details will not be announced until the end of June, the Book Festival team are planning a range of live online author talks, workshops and readings and, only if circumstances permit, some events for in person, albeit socially distanced, audiences. While 2020 proved extremely challenging for the Book Festival it also opened up some extraordinarily exciting opportunities. Building on the success of the online Book Festival, the new strategic partnership with the University of Edinburgh will enable the Festival to inhabit this innovative space in 2021 with excellent studio and theatre facilities for both online broadcasting and potential events with a socially distanced audience. You can read further detail HERE.
October
Scottish International Storytelling Festival: The dates have been set [15 to 31 October] and as is usual, programme announcements will not be made until later in the year.
December
Edinburgh's Hogmanay: The online edition of the 2020/21 programme has just finished - you can watch and read all about it HERE - and the team are taking a well earned break before they turn their attention to the programme which traditionally commences on 30th December.
Image credit: NVA's Speed of Light [Euan Myles/Edinburgh International Festival]