Scottish International Storytelling Festival
This autumn the Scottish International Storytelling Festival will take you on a voyage, exploring Scotland's coasts and waters through music and storytelling, keeping you 'In the Flow' from 17 – 31 October 2020.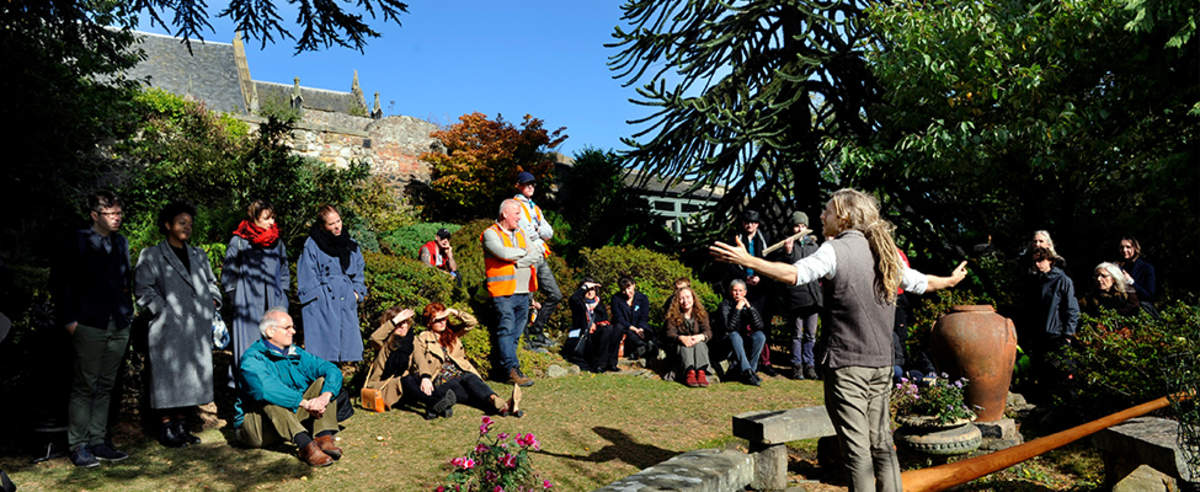 Stories and songs are vital for human survival. They carry our emotions, memories and values. They bind us together as families, communities and a nation, especially through tough times. The Scottish International Storytelling Festival [SISF] will continue to channel that flow with an increased focus on wellbeing in the year of Covid-19.
The Festival will not do this in packed theatres, but through live and pre-recorded broadcast events, and through small-scale safely distanced person-to-person events, including ones in outdoor locations. All plans are subject to Scottish Government guidance in the autumn period.
Our online programme will see the return of SISF favourites like our evening gatherings around the Open Hearth, as well as Global Lab, the workshop series that brings together performers, educators and activists to discuss international environmental creativity.
We'll also be premiering Voyage, a brand-new series of work developed by storytellers and musicians, including interpretations of the slave passage across the Atlantic and Scotland's part in it, the colonisation of Iceland, James VI's 'Hamlet' voyage to Elsinore, Johnson and Boswell's Tour to the Hebrides and the Scottish National Antarctic Expedition.
Running alongside SISF from 12 Oct – 30 Nov, the Community and Families Programme will pair local storytellers with partner organisations in online and small-scale live settings, unlocking the ethos of 'going local'.
The full programme for the festival will be launched on 16 September, with details available on the festival website.