It's not just festivals, it's a festival city, and you need to visit!
By Dan James, Festivals Edinburgh Blogger in Residence, August 2018
I've been back at the Edinburgh Festivals for just over a week now, and although it's my fourth visit to the city in August, there is still something I'm struggling with: trying to explain to festival-city-virgins exactly what happens in Edinburgh during August and more importantly, how it makes you feel!

The first point of confusion I guess is explaining that this isn't a festival, or indeed just five festivals. As the Fringe takes over venues across the city, many people can be forgiven for not realising that the Art, Book and International Festivals and the Military Tattoo are all running alongside the Fringe.
In fact, the Edinburgh International Festival was actually what kick-started this incredible celebration of the arts, and the Fringe was born the same year through non-curated performers arriving at the city to share their shows anyway. I don't think anyone could have envisioned quite what it would become back in August 1947.
But the real struggle I have as a creative is how to capture the magic of August in Edinburgh. No photos, video or words can quite do this month in August justice. Why? Because it's not just festivals, it's a festival city, and to really understand what that means you need to visit and become a part of Edinburgh, even if just for a few days.
There is a feeling that takes over you as you walk down the Royal Mile during August, dip into a pub for a pint or stroll through the central gardens: you are part of this giant show everywhere you turn, every second of the day.
You might not realise it, but your eyes are continually scanning posters for upcoming and established musicians, poets, writers, dancers, performers, musicians, actors, artists and more. Creativity flows through the veins of this city during August and finds its way pumping through yours. This isn't just a festival of the arts, it's a festival of ideas, and your mind will naturally work overtime as you start to feel your own creativity tick.
But this magic isn't just reserved for a basement-bar-come-comedy-venue, or in the pages of a book at Charlotte Square Gardens, this magic is everywhere you look. The city is the festival, you are the festival, and that's something special I don't think you'll find everywhere else.
'The whole city becomes a critic during August' I was recently told, and from my bus journeys home to buying a sandwich in a supermarket, the words on everyone's lips are shows; what have they seen, what they loved, what they hated, what made them laugh or what made them cry. Nearly everyone here has been caught up in this creativity that washes through the city, and that is infectious, something a million photos would never be able to capture.
Whether you are enjoying a picnic in the meadows with the circus hub beating in the background, or relaxing in one of the many pop-up beer gardens, you can be forgiven for thinking you're not 'taking part' in 'the festival' at that moment, but you are, you are as much a part of what makes this city so unique in August even without a ticket to see anything.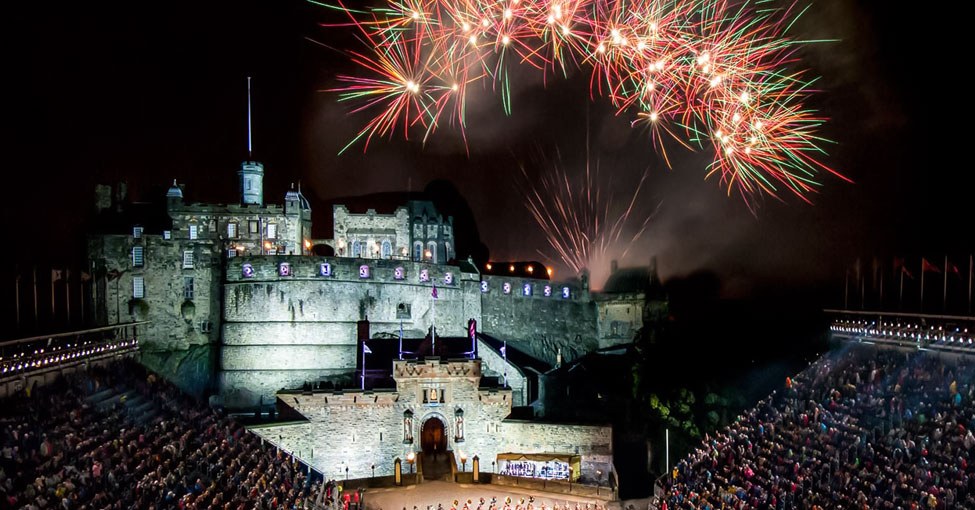 But no, this isn't a festival in the typical sense that a music festival would allude. We have famous bands rocking out in gardens with Edinburgh Castle as the backdrop, but there are also spaces for discussion - and discussion there is plenty of.
In theatre and art in general, we find ourselves provoked. We might not realise an hour of comedy and feel good laughter could mean something more at the time, but the mind is a beautiful thing, and this festival city will kick it into overtime (if you let it).
This is a city that embraces discussion, time for thought, that wants you to leave with a different outlook. The Festival City is whatever you make it, and no two people will have the same experience of Edinburgh during August. You might laugh, you might cry, you might see a shift in your political belief. You might spend all night dancing until you've lost track of time or your evening could consist of deep, inspired conversation with strangers until last-orders is called.
That's the magic of Edinburgh in August, that's been the magic of my first week here, and that's the magic it's impossible to sum up to the first time visitor.
So come for the good times, come and discover whichever festival makes you most excited, but stick around for a while and let the festival city takeover you; you'll quickly realise why August in Edinburgh is unlike any other place or feeling, on this planet.
This isn't a festival. This is a festival city.
And you need to make it your festival city because I promise, yours will be different to mine. And that is where we get to what I believe is the core of Edinburgh, especially in this festival-soaked month of August.
These are festivals that celebrate differences, and I'll happily raise a glass to that!
Check out Dan's Edinburgh Adventures during August 2018, and follow along using #DansFestivalCity on Twitter, Facebook and Instagram.